Inner Circle
Last trains today from:
Govan
23:16
St Enoch
23:28
Outer Circle
Last trains today from:
Govan
23:16
St Enoch
23:28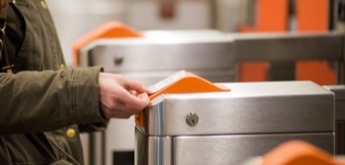 COVID-19 information
Please use public transport only when necessary for essential journeys such as travelling to places of education or work.
Going underground?
The Subway is the easiest way to get around the City Centre and West End of Glasgow. Running every four minutes at peak times, it takes just 24 minutes to complete a circuit of the fifteen stations and costs from as little as £1.55 for an adult single to travel anywhere else on the system.
Subway map
For quick reference, check out the map here. For more information about each station click the link below.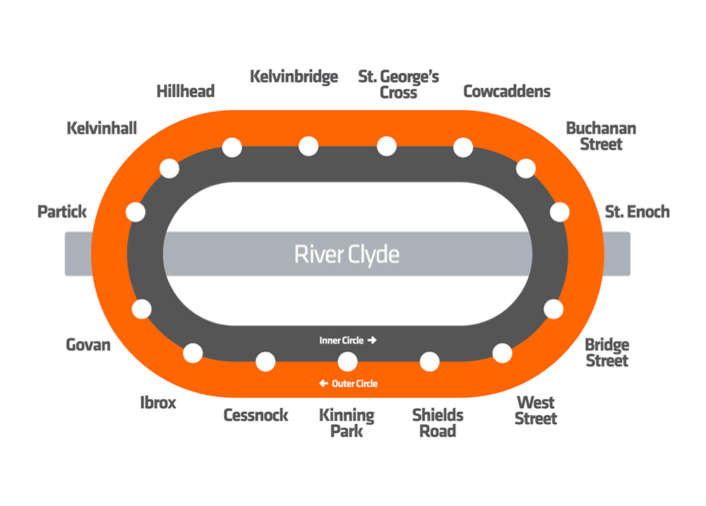 Save money with a Subway Smartcard
Travelling with a Smartcard means you'll always receive the best ticket prices, guaranteed. You'll never overspend on travel again. Use our Smart savings calculator to find out how much you could save.
Smartcard savings calculator
What type of ticket do you usually buy?
How many days per week do you travel?
Stations (in alphabetical order)
Address:67 Eglinton Street, Glasgow, G5 9NR
Nearby:Citizen's Theatre, 02 Academy, Bike Hire.
Facilities:
Address:174 Buchanan Street, Glasgow, G1 2JZ
Nearby:Queens Street Station, Buchanan Bus Station, Buchanan Galleries, Bike Hire.
Address:1 Cessnock Street, Glasgow, G51 1AS
Nearby:Glasgow Science Centre, IMAX, SEC.
Address:11 Dundasvale Court, Unit 1, Glasgow, G4 0SN
Nearby:Glasgow School of Art, GFT, Tenement House.
Address:737 Govan Road, Glasgow, G51 2YJ.
Nearby:Govan Bus Station, Queen Elizabeth University Hospitals, Govan Old Parish Church.
Facilities:
Address:248 Byres Road, Glasgow, G12 8SH
Nearby:Byres Road, Ashton Lane, Botanic Gardens, University of Glasgow, Hunterian Museum, Bike Hire.
Address:124 Copland Road, Glasgow, G51 2UB
Nearby:Ibrox Stadium, Glasgow Climbing Centre, Bellahouston Park.
Address:99 South Woodside Road, Glasgow, G4 9HG
Nearby:Kelvingrove Park, The Stand Comedy Club, Bike Hire.
Facilities:
Address:7 Dalcross Path, Glasgow, G11 5RA
Nearby:Kelvin Hall International Sports Arena, Kelvingrove Museum.
Address:30 Cornwall Street, Glasgow, G41 1AH
Nearby:Grand Ole Opry.
Address:15 Merkland Street, Glasgow, G11 6DB
Nearby:Partick Rail Station, Partick Bus Station, Riverside Museum, Bike Hire.
Address:360 Scotland Street, Glasgow, G5 8QF
Nearby:Scotland Street School Museum.
Facilities:
Address:10 St. Enoch Square, Glasgow, G1 4DB
Nearby:Central Station, St Enoch Centre, Argyle Street
Address:51 Great Western Road, Glasgow, G4 9AH
Nearby:The Mitchell Library, Bike Hire.
Address: 281 West Street, Glasgow, G5 8NB
Nearby: