More career information
SPT aims to provide world-class sustainable public transport for all.
As well as running Glasgow Subway, SPT manages bus stations and a range of specialist bus services within the Strathclyde region from socially necessary bus services and Community Transport to co-ordinating school transport.
What we do
Strathclyde Partnership for Transport (SPT) is at the heart of Strathclyde's transport planning, operations and infrastructure improvements.
Working in partnership with 12 local authority areas, it is at the forefront of developing bus policy for the region. It plans, delivers and maintains bus infrastructure and supports local authorities to deliver traffic management measures to improve safety and efficiency for all road users including pedestrians and cyclists.
SPT is also responsible for the management and operation of Glasgow Subway, which carries approximately 13 million passengers each year.
Our current £288 million modernisation plan includes a complete refurbishment of all 15 Subway stations and tunnels, and the introduction of advanced signalling and control systems as well as trains.
This will ensure the over 125-year-old system remains fit for use for many generations of Scots to come.
SPT employs around 480 people and is committed to ensuring a diverse workforce, reflective of the communities we serve. Embracing different perspectives, knowledge and expertise helps us find better ways of working so we are more effective and efficient.
Working for SPT
What opportunities are there at SPT?
Strathclyde Partnership for Transport (SPT) delivers a wide range of services on behalf of Local Authorities and directly to customers who use Glasgow Subway and travel through our Bus Stations as well as providing expert advice on transport policy matters. As a result, we recruit and develop a workforce with a wide range of skills from customer service to engineering as well as across the full range of business support roles from project management to digital initiatives.
Why choose to work for SPT?
SPT is a well-established brand in the West of Scotland and offers a wide range of career opportunities for people who are passionate about safety and customer service.
Our staff can access a wide range of learning and development opportunities to enable them to perform well in their current roles and to prepare for future challenges ahead as we continuously improve how we work and deliver for our customers.
SPT encourages applications from all backgrounds and is committed to creating a diverse workforce, reflective of the communities we serve.
Does the company provide any training or further career development?
Our staff can access a wide range of learning and development opportunities to enable them to perform well in their current roles and to prepare for future challenges ahead as we continuously improve how we work and deliver for our customers.
SPT encourages staff to develop new skills in order to keep pace with changing technologies and working practices and to apply for promoted posts when these become available.
Here are some of the great benefits SPT offers to employees:
Competitive salary
Good annual and Public Holiday entitlement
Membership of the Local Government Pension Scheme – SPT contribute 19.3% of your annualised pay – see www.spfo.org.uk for more details
Group Life Assurance Cover
Commitment to your ongoing learning and development
Employee Travel Pass Scheme – a Subway Smartcard to travel on the Glasgow Subway for free
Discounted Season Rail Tickets – maximum of £300 towards the cost of an annual rail ticket
Flexible working hours
Childcare Vouchers, Employee Assistance Programme, Long Service Awards, Credit Union
The following notes do not form part of any contract of employment and are given for general information only. Depending on what role you are applying for at SPT will depend on which set of conditions apply to you.
Searching for roles at SPT could not be easier. Simply click on the View Current Vacancies button on our Careers page to view what vacancies are available. You can sort jobs by individually listed fields or search all of our jobs at once.
If nothing catches your eye right now, why not subscribe for our job alert service, sit back and let us do the groundwork. Each time a new job comes up that matches your criteria, we will email you and you will be the first to know.
Once you have found the job you believe matches your skills and experience, simply click on the Apply Now button to start your application. You will be asked to complete a first page with your personal details and then select 'Start Application'.
You may save and quit your application form at any point and return to it later by using the Save & Quit button at the bottom of each page. Each time you save and quit a link back to your form will be automatically sent to the email address you have provided. Simply retrieve the email and click on the link to take you back to where you were.
On the last page you will be asked to Submit your application. Please note that as soon as you select the Submit button, your application has been sent to the Recruitment team for their review. You will not be able to retrieve or edit you application after you have submitted it.
If you have any special requirements in regards to completing the application form, please email [email protected] or write to: HR Department, SPT, 131 St Vincent Street, Glasgow, G2 5JF.
Here at SPT, we don't just look at the recruitment process as your chance to impress, it is the opportunity for the recruiting manager to find out more about you and what makes you tick.
Each role requires a slightly different mix of skills and experience which will be set out in the Person Specification for the role. You should expect the recruiting manager to ask you how you meet these requirements. Above all, SPT looks for people who are customer focused, professional and flexible in order to meet the changing requirements of our customer and stakeholders. If this sounds like you, SPT may be the place to develop your career.
When it comes to interview and/or assessment, the path you take depends largely on the role you have applied for. Interviews are always a two-way process to allow you to decide whether the advertised role is right for you and vice versa.
We will outline our assessment process once we have selected a short list from the applications and/or CV's we have received.
Our Assessment Process
If you are shortlisted for a role, we will outline the assessment process to you. We use a number of different types of assessments designed to offer you the opportunity to display your abilities in different ways.
Interviews
Interviews are a two way process and are a good source of information about the role and the department that will help you decide if this is the job for you. For some roles we believe an interview is sufficient to allow us to assess all candidates.
Most of the interviews at SPT cover biographical questions (your employment history, your achievements to date, your career choices and aspirations) and competency based interview questions where you will be asked to give specific examples of situations that you have dealt with in the past.
Assessment Centres
An Assessment Centre allows us to assess your skills and behaviours using a variety of methods, however we may use any of the assessment methods as part of the selection process without you having to attend a specific assessment event.
Our assessment centres may cover some of the following:
Presentation
Personality questionnaire
In tray exercise
Written test
Ability tests, such as numerical reasoning
Competency Based Interview
Group discussion
Role play
Ability/Psychometric Testing
These measure relevant abilities, intelligence, aptitudes and personality traits to assist with our selection decisions.
Outcome of Application
No matter what stage your application gets to in the selection process, you will be notified by email of the outcome.
If you are successful in obtaining a position within SPT we will also contact you by telephone to confirm this decision before issuing you with an appointment letter and any relevant documentation that needs to be completed.
Eligibility to work in the UK
There is a legal requirement on SPT to ensure that all prospective employees are legally eligible to work in the UK.
If you are offered a position with SPT, this will be subject to a range of checks and you will be asked to provide the appropriate documentation as detailed in the Guidance notes below.
Guidance notes for eligibility to work in the UK.
See also the Home Office guide to Working in the UK.
To help you through the recruitment process, we have put together some guides, which cover everything you need to know from how to complete our application form, how to prepare a great CV through to perfecting your interview technique.
Good luck with your application
Application Forms
The application form includes a 'Personal Statement' section that gives you the opportunity to tell us why you are applying for the job and the chance to highlight your suitability, understanding and fit for a specific role.
Here are some do's and don'ts for writing the perfect personal statement:
Do:
Keep it short and factual, one page is sufficient.
Explain why you want the job along with details as to why you feel you would be suitable.
If the job is in a different department/sector from your current role, draw links between the two.
Tailor your personal statement to the specific job application.
Always check your spelling and grammar
Don't:
Use the same personal statement for different positions.
Underestimate the value of the personal statement. It can be used to draw attention to your strengths and achievements as well as to add impact to the other sections of your application form or your CV.
Guidance on writing your CV
A good CV is not only a way to highlight your skills and experience to the recruiting manager but also your ticket to gaining that all-important interview.
By following some basic principles you will be able to present the information in a clear, concise and persuasive way. The recruiting manager will always expect to see the following information:
Personal details
Always include your name, address, phone numbers and email address. It is wise to highlight your preferred method of contact but do expect that most communication with you will be done by e-mail.
Work experience
Always list your most recent experience first. Describe your work experience in short sentences or bullet points highlighting your achievements, general responsibilities and skills required in the role. Always be truthful and accurate when describing your experience and avoid the temptation to embellish or exaggerate.
Education
List details of any qualifications gained (National 5s, Standard Grades, Highers or Degree). You may also wish to include details of any additional qualifications or training courses that you have attended which are relevant to the role that you are applying for e.g. City and Guilds, Prince2, Excel Training and so on.
Skills
Highlight any other skills that you have including IT skills.
Presentation
Good presentation is essential to create the right impression. Your CV should be clearly laid out, with highlighted headings and only contain relevant information.
Here are a few more do's and don'ts to help you write your CV:
Do:
Keep your CV short and relevant. A maximum of two pages is ideal.
Highlight your achievements and not just your responsibilities.
Describe the dimensions associated with your experience for example, size of budget; size of team or volumes of customers handled etc.
Make your most relevant experience and skills prominent to assist us in understanding your suitability for the role.
Keep to the point and concentrate on the quality of your achievements, not the quantity.
List other skills that could raise you above the competition such as languages, driving licence and IT skills.
Check thoroughly for correct spelling and grammatical errors.
Include examples of your work, if appropriate.
Don't:
Use difficult to read fonts and colours when writing your CV. Always use a readable typeface and select a sensible font size.
Leave any gaps in your experience – if you have gaps between roles and/or periods in education then explain why.
Lie! If it comes to light that you have lied on your CV or application form you may be dismissed.
Interviews
The key to a successful interview lies in the preparation, so it's worth doing your homework before the event.
Preparation:
Research the company and the role.
Dress appropriately; it is a good idea to dress smartly for the day of your interview.
Read through your CV and application form and take additional copies with you.
Think about why you are interested in the role and why you want to leave your current one.
Think of a few questions you would like to ask the interviewer(s).
At the interview:
Turn up on time – ideally arrive slightly early.
Make the most of your research – try and draw conclusions and understand what type of work is done in the team.
Be aware of your body language, for example, don't fold your arms in the interview – it appears negative and may give the impression that you are not interested in the role.
Maintain good eye contact with all of the interviewers not just the person asking the questions.
Make sure you talk to everyone if there is more than one interviewer.
When asked a question, speak clearly and answer in detail but don't waffle!
Be enthusiastic and motivated about the role – this can be done by demonstrating your knowledge of the role or department.
Sell yourself! Show yourself in a good light without appearing boastful and demonstrate your aptitude for the role without showing off.
If you don't know something or lack experience in a given area, admit it and show that you are keen to learn new skills.
Smile!
Don't:
Be late.
Criticise current or previous managers or team mates, talk about what you learned from any poor work experiences instead.
Interrupt the interviewers.
Get distracted – focus on the conversation.
Ask questions about money, this should be covered prior to you being interviewer or at the offer stage.
Assume the role is yours. You will not know how the competition is fairing in their interview.
Click on the subscribe for job alerts button displayed within our View Current Vacancies section. Select the search criteria you wish to base your job alerts on. You can enter multiple criteria (such as different contract types) by entering them one at a time. Each time a new job comes up that matches your criteria, we will email you and you will be the first to know.
Click on the Register your Interest button displayed within our View Current Vacancies section. This section will display roles that regularly come up from time to time that you may be interested in applying for. If no roles appear in the section please email us at [email protected] expressing your interest for one of our roles (or areas of business) and the Recruitment team will be able to update on any possible vacancies and the application process.
As part of the application process, we have gathered some personal information about you. You can easily access and manage your data via the Applicant Gateway which allows you to withdraw or delete your applications.
Once you start your application, you will be sent an email providing you with a link to create an account.
This means when you apply for the role you will be able to:
Request deletion of data within the application.
Download previously completed applications to use for new applications.
Withdraw your interest in the role.
You will not be able to edit existing application once the advert has expired. Candidates can copy from previous applications to use for any future applications.
If you are still experiencing technical issues please contact our recruitment provider. Please call 01509 236 434 for assistance.
Support is available over the phone, email or via the built-in LiveChat feature. This service is available between 9am and 5.30pm, Monday-Friday (except Bank Holidays). Outside of these hours, a ticketing system operates and you will be contacted on the next business day.
Contact the SPT recruitment teamEmail us at [email protected].
Equal opportunities
SPT is an equal opportunity employer that is committed to inclusion and diversity. We also take affirmative action to offer employment and advancement opportunities to all applicants. SPT is committed to working with and providing reasonable accommodation to applicants with physical and mental disabilities. SPT are signed up to the two ticks positive about disabled people scheme and commit to guarantee to interview disabled applicants who meet the minimum criteria for a job vacancy.
If you have any special requirements in regards to completing the application form, please email [email protected] or write to: HR Department, SPT, 131 St Vincent Street, Glasgow, G2 5JF.
SPT is an equal opportunities employer that is committed to inclusion and diversity.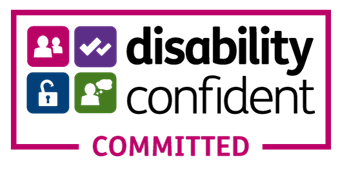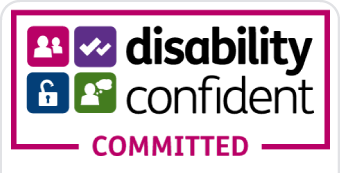 Strathclyde Partnership for Transport is Disability Confident Committed