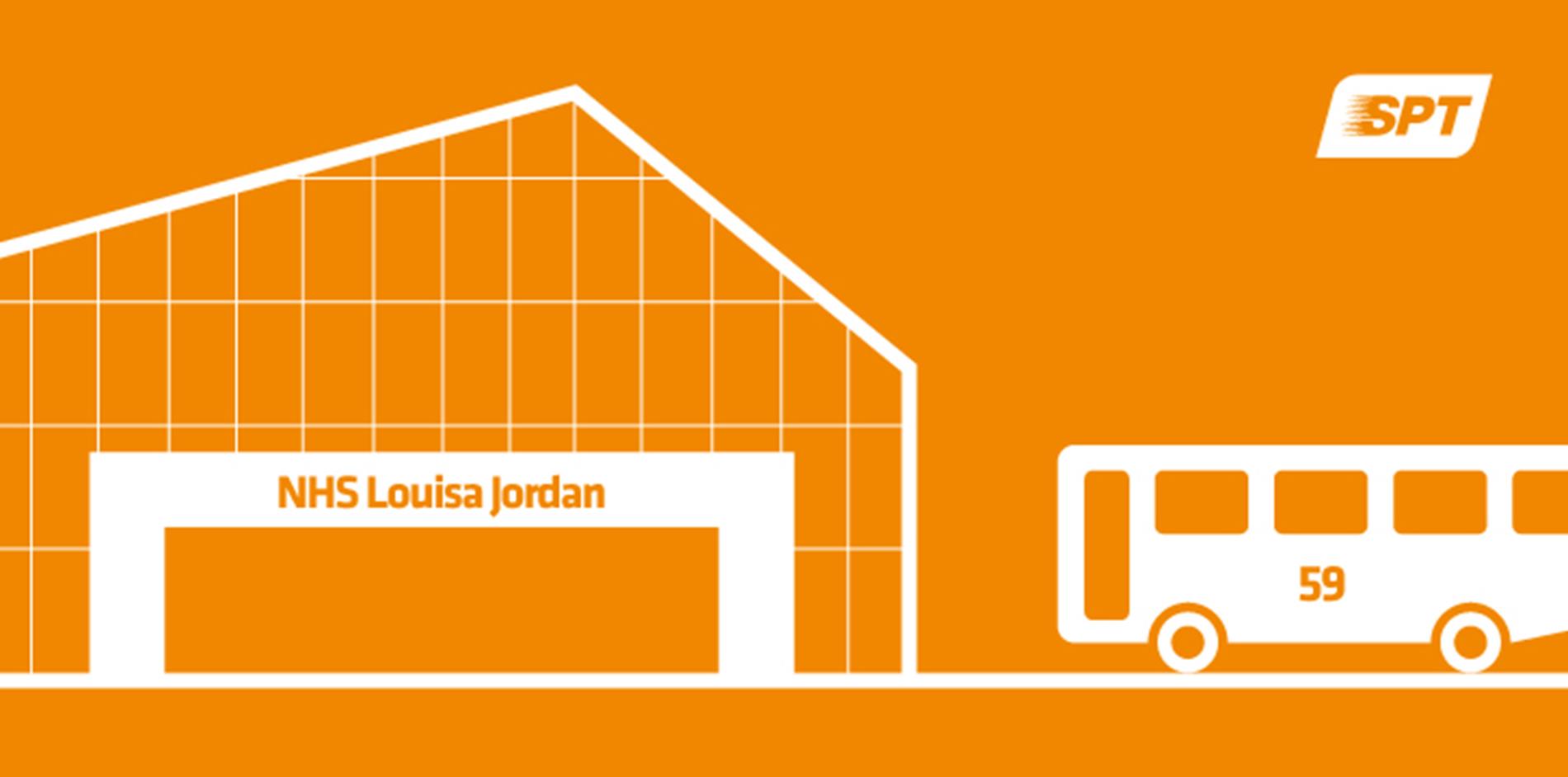 SPT's subsidised no 59 service running from the Mosspark area in the south of the city to Glasgow City Centre via Pollokshields is now stopping at the NHS Louisa Jordan National Vaccination Centre.
The additional stop is being incorporated from the city centre and is to assist those who don't have access to a car, or are unable to walk or cycle to their vaccination centre and need to travel by public transport to get their covid vaccine at the Louisa Jordan.
This service is in addition to the Stagecoach x19 service whihc has also extended its route to and from Glasgow City Centre to include the NHS Louisa Jordan.
If you do need help accessing information about travelling to your designated Covid-19 mass vaccination centre, a new dedicated helpline has been set up by Traveline Scotland to assist you.
The helpline is staffed 24/7 and anyone with an appointment for a vaccine at any of the centres can contact helpline for advice on the best way to get there if they need to use public transport.
The Traveline helpline number is 0141 465 1878.
When calls are answered, you'll initially hear the message "If you require public transport information to assist with travel to or from a Vaccination Centre, please hold to speak with an agent".  Hold on to speak to someone in person.
Calls to the Traveline helpline will be charged at local rates.
Only people with appointments (and where necessary a carer) should attend at a vaccination centre.
People with mobility issues who need to attend a vaccination centre can use SPT's bookable, door-to-door MyBus service. Registration is required prior to booking and advance booking is recommended, as capacity is limited due to social distancing requirements. Details are available at www.spt.co.uk/bus/mybus or tel: 0345 128 4025.