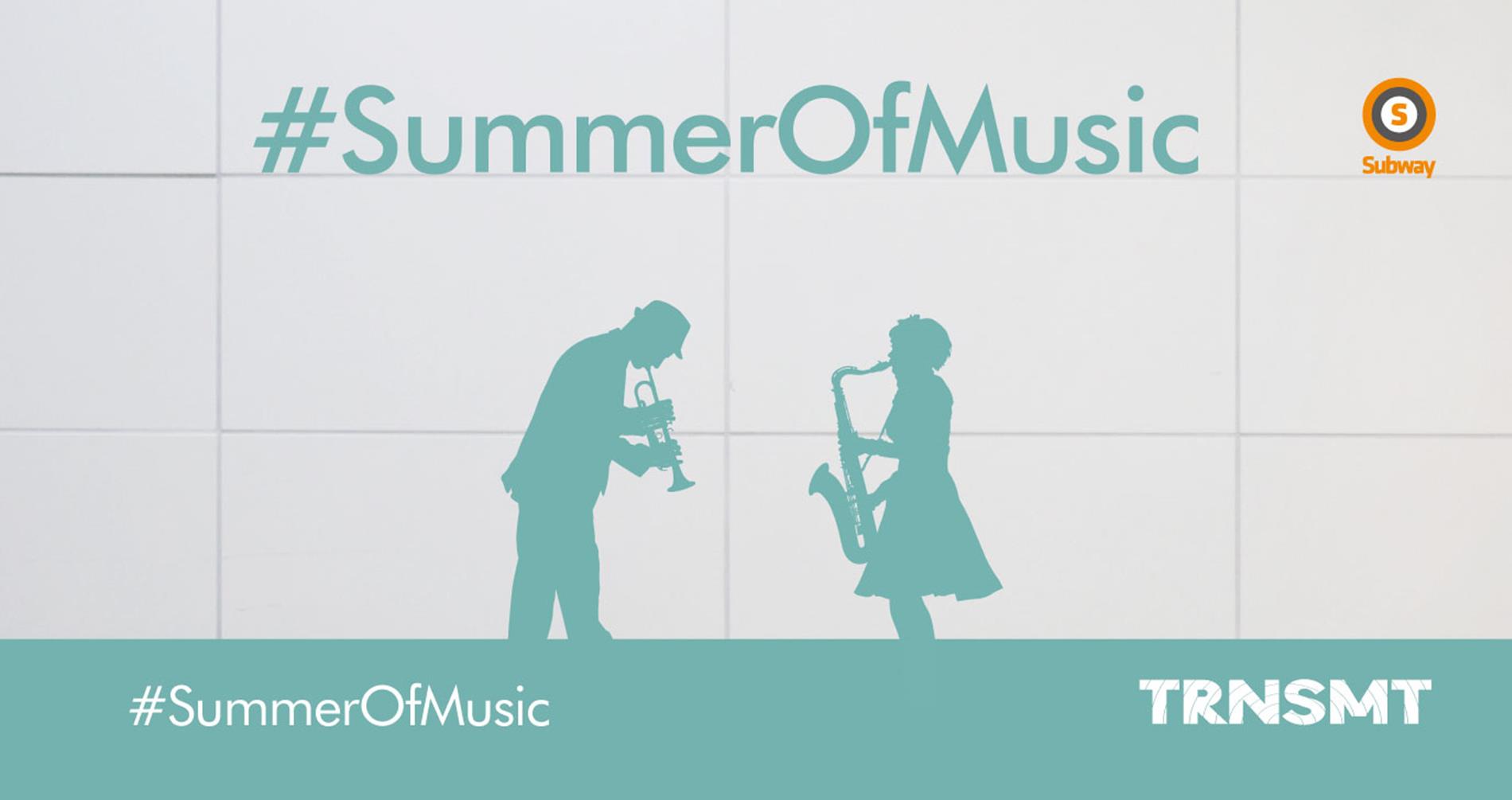 On Saturday 30th June, SPT's #SummerOfMusic concluded with a fantastic performance from winner, Man of the Minch.
SPT collaborated with TRNSMT Festival and Capital Scotland to give one lucky winner the prize of performing an acoustic set on the hotelsdotcom stage at TRNSMT Festival. With 100's of entries flooding in, 16 talented finalists were chosen to battle it out for the big prize! Across the 21st, 22nd and 23rd of June, from 4-6pm, the chosen musicians performed to Subway crowds in Partick, St. Enoch and Buchanan Street stations.
With every performance offering something different, choosing the final winner was no easy task. Man of the Minch stood out from the crowd with his folk pop style of music, accompanied by backing vocalist and fiddle player and was announced as SPT #SummerOfMusic winner, performing his acoustic set onstage at TRNSMT Festival on 30th June.
SPT is proud to be able to support local artists and give them platform from which they can show their talent through collaborative work with partners TRNSMT Festival and Capital Scotland.
Take a look below to see Man of the Minch's story and find out how he felt about being SPT's #SummerOfMusic winner: