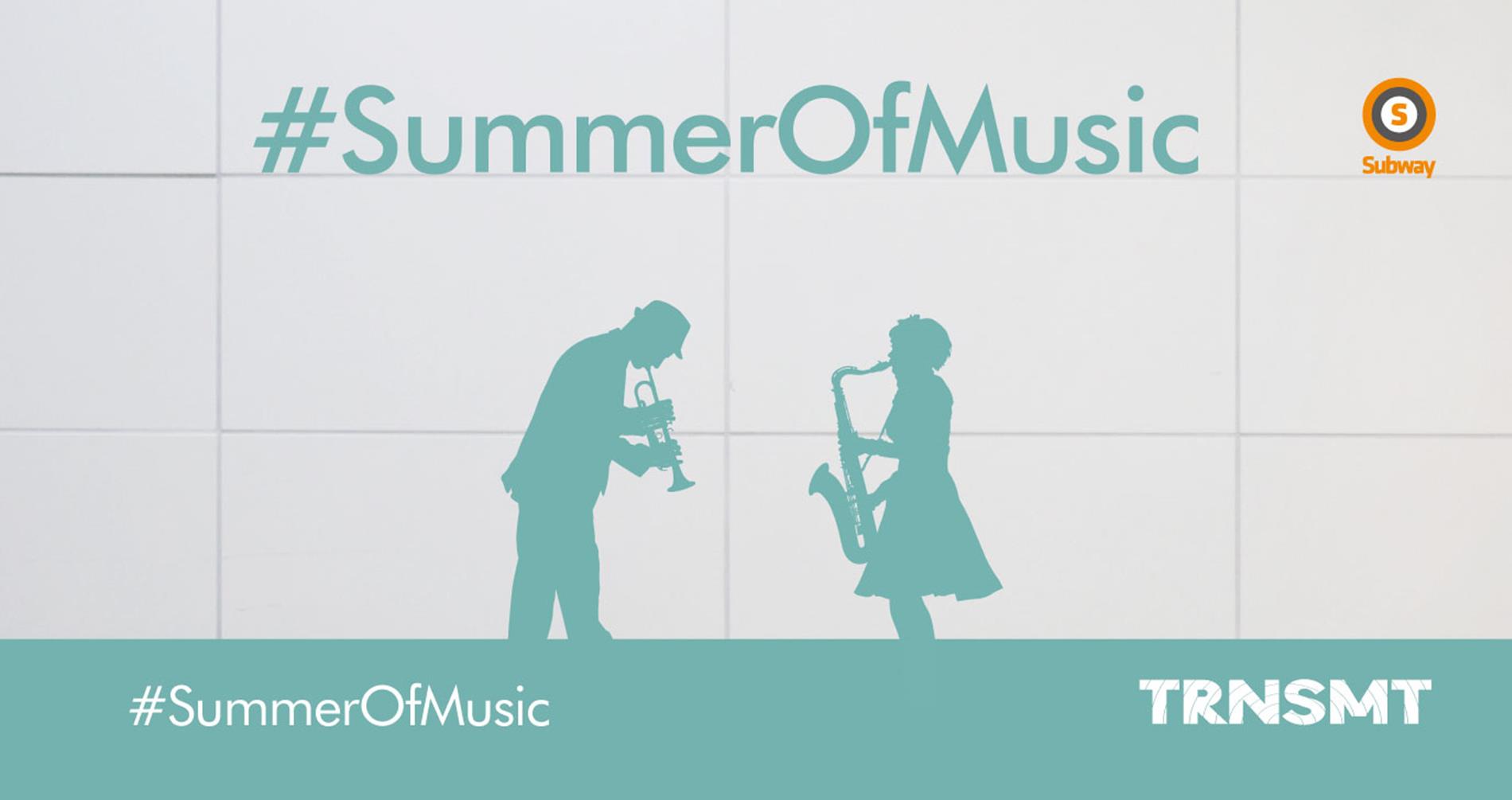 SPT's #SummerOfMusic is kicking off again with our search for local talented bands and artists to come in and play live in some of our busiest Subway stations during the summer.
This year, we are offering one of those who takes part, a fantastic opportunity to perform an acoustic set live at TRNSMT festival.  We've teamed up with TRNSMT organisers and Capital to offer one rising star / band on the music scene a once in a lifetime chance to play before a massive audience and share the stage with artists such as Bruno Mars, Dua Lipa, Stereophonics, Liam Gallagher, Arctic Monkeys, Texas, The Killers and Franz Ferdinand.
Marketing manager Hilary Kidd said:  "This is a really amazing opportunity for any young singer/band out there who just wants to have their music heard and talent spotted.  We're delighted to team up with Capital and TRNSMT to offer this prize and we'd encourage anyone interested to get their set ready and apply."
To apply, just visit spt.co.uk/music.  We'll be choosing buskers to play live in Glasgow Subway from 21 to 23 June, each of whom will receive £50 and one of who will then be chosen to play an acoustic set at TRNSMT.
TRNSMT Festival takes place over two weekends FRI 29 JUNE + SAT 30 JUNE + SUN 1 JULY, as well as FRI 6 JULY + SUN 8 JULY. See http://trnsmtfest.com/ for full line-up and tickets.