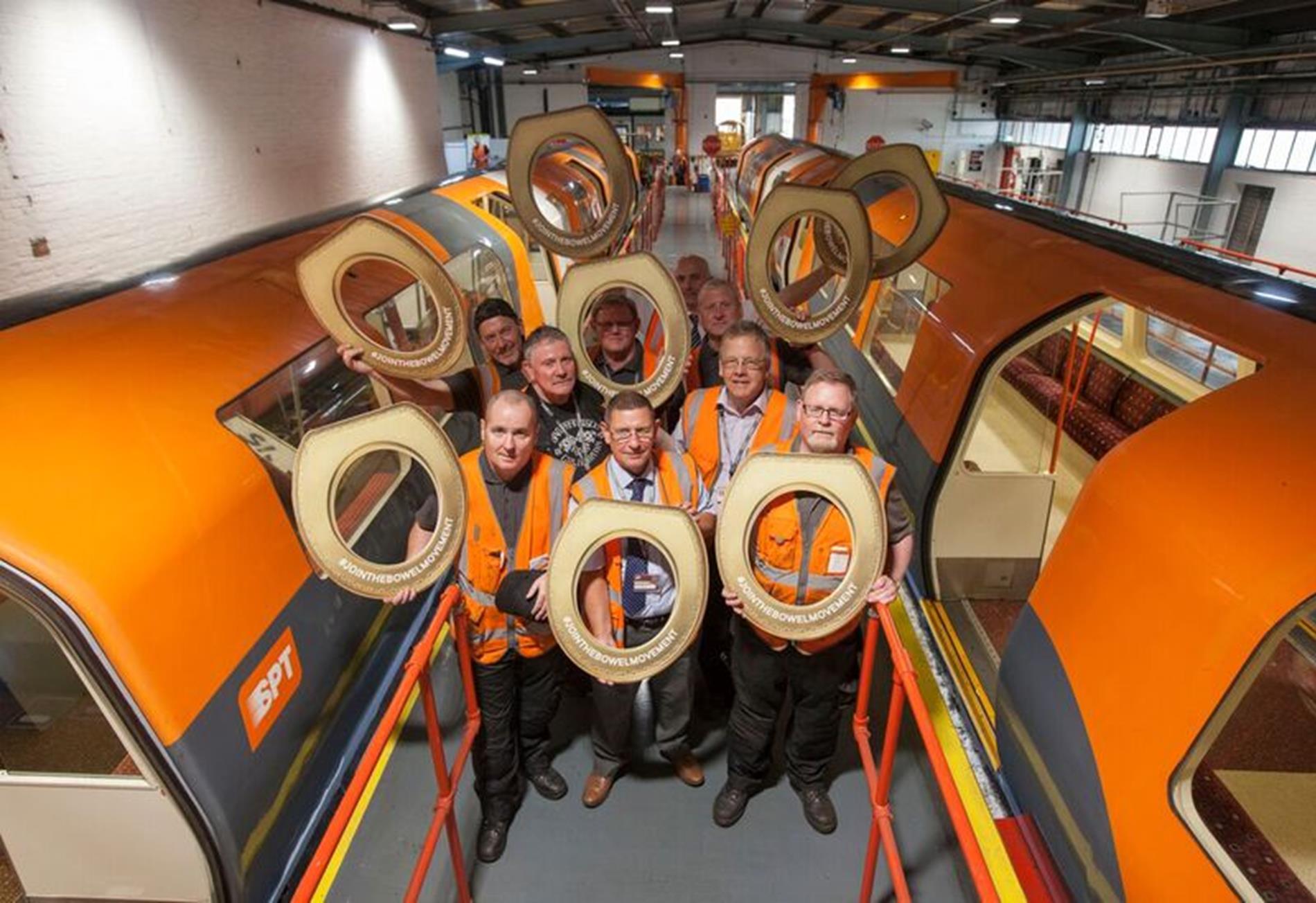 Strathclyde Passenger Transport has joined Scotland's 'bowel movement'.
Subway maintenance and engineering staff at the company's Broomloan Depot in Govan, Glasgow, are backing the Detect Cancer Early drive by highlighting they themselves do the life-saving bowel screening test, or encourage other family members to complete it.
Every year, more than 500,000 people do the bowel screening test in Scotland.  The test – offered to people aged 50 -74 every two years – remains the most effective way of finding the disease early.
Although more people are returning their tests than ever before, the 'bowel movement' campaign aims to target those who put it off, and SPT employee Jim Scott, who once had to retake the test, urged people not to delay.
Jim Scott said:
"I think it's important to get the message out there.  I was asked to retake the test, and was so relieved when I heard all was well.  You never know what's around the corner so it's good to have that peace of mind every couple of years."
Professor Bob Steele, director of the Scottish Bowel Screening Programme, said:
"Bowel cancer is the third most common cancer in Scotland but it's also one of the most treatable if found early.
"The purpose of the bowel screening test is to try to detect the disease before it reaches the stage where it causes symptoms, which is why we encourage everyone aged 50-74 to do the test, even if they feel well.
"We know some put off taking the test, or have one sitting at home that they haven't got round to yet. To those people, the message is clear – not to delay and do it.  You're not alone – more people in Scotland are doing theirs than ever before and it could be a life-saver."