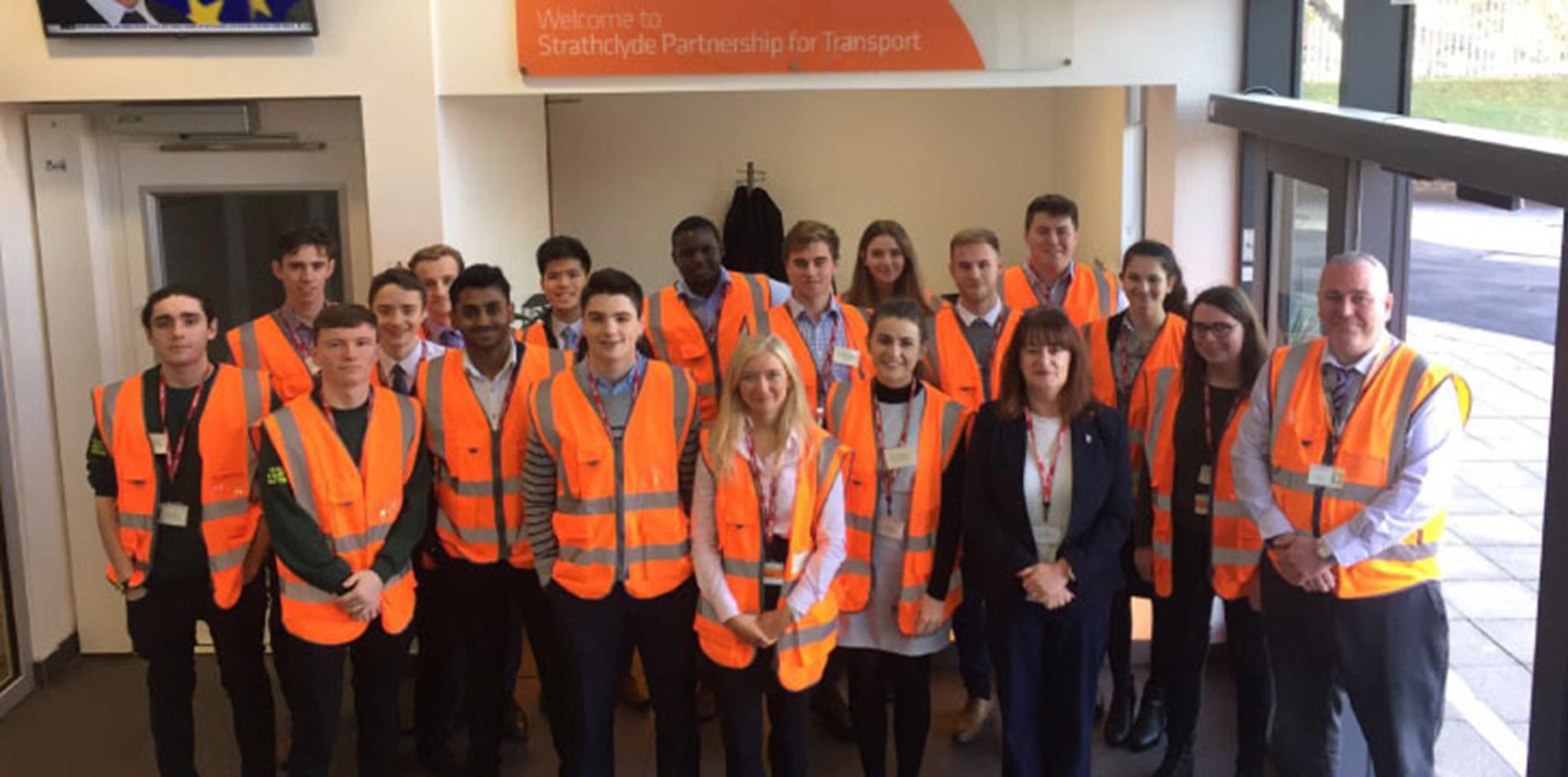 SPT has welcomed a group of students to the Broomloan Depot from the Engineering Development Trust (EDT) Scotland, an independent education charity which aims to help, inspire and motivate young people to choose courses and careers in science, technology, engineering and maths (STEM).
During the visit to Broomloan, 20 students – some undergraduate and some recent school leavers – got to hear from depot manager Alan Cuke about the work that happens at the Subway Depot; and the many different types of job roles from admin to engineering.
Alan was also able to tell the students about SPT's new modern and mature apprenticeships schemes.
As well as gaining a greater understanding of the Subway, the students also heard a presentation and tips on "Presenting yourself with confidence" from STV presenter and broadcaster John MacKay.
The second half of the day was also a team-based activity to tackle various challenges to demonstrate creative and lateral thinking; improving understanding of real-world work challenges; and learning to assimilate and process new information fast.
Connie Young, director of Inspiring ChangeMakers , who helped facilitate the visit said:
"It was a fantastic day and the students loved the privileged access to the Subway Depot. They really appreciated hearing from, and talking to Alan, as well as working on the challenge he set."