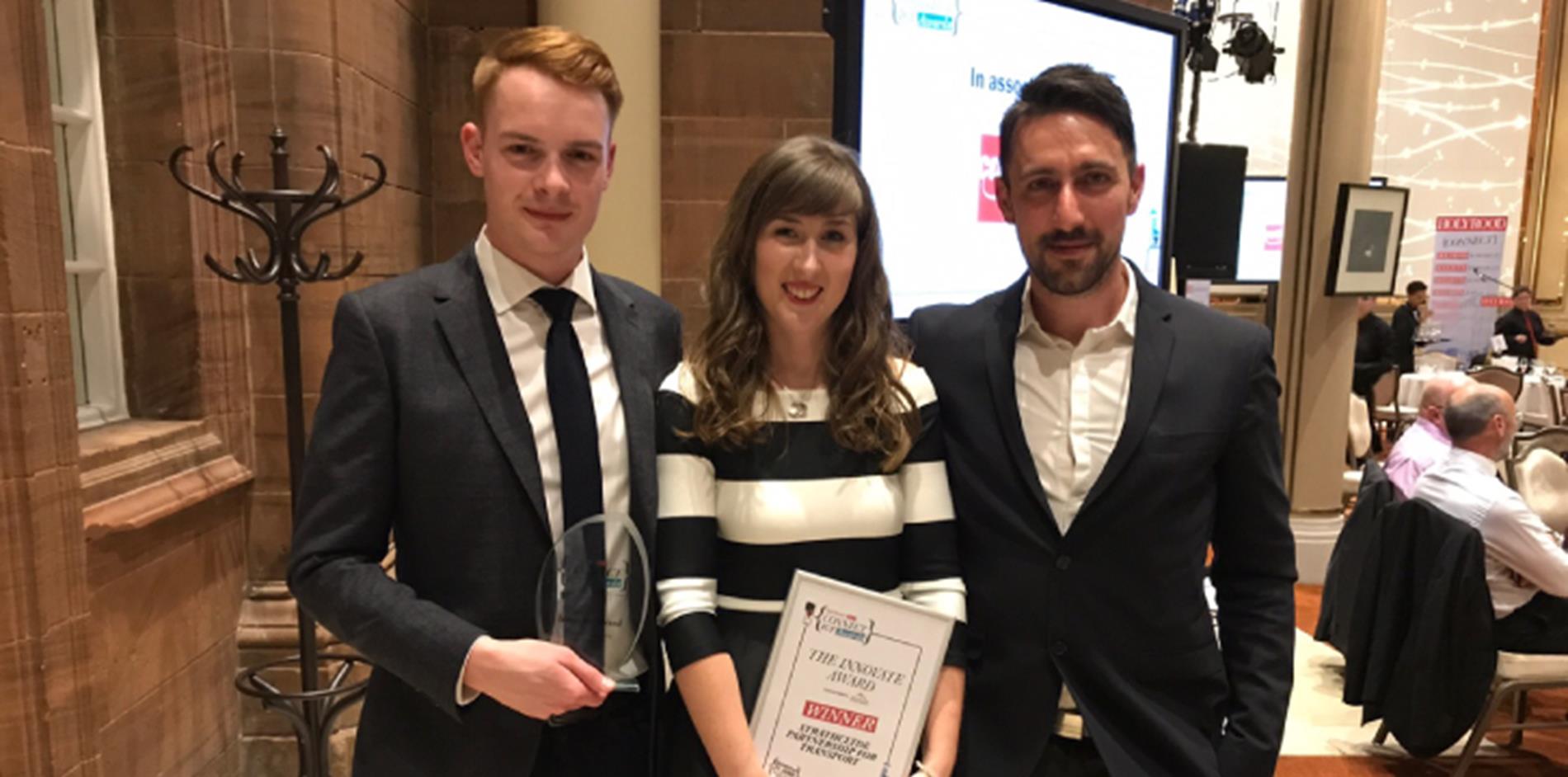 SPT digital has taken home the Holyrood Connect Award for Innovation for its Subway Axiom project.
The event held in Edinburgh last night is Scotland's only event which celebrates excellence in public sector information and communication technology (ICT).
The Awards aim to recognise the achievements of Scotland's leading public sector practitioners and teams and their work in developing innovative and creative solutions to public service challenges through the use of technology that is bringing real benefits to Scotland's citizens.
Axiom beat stiff competition from Aberdeen City Council; Business Gateway; and Scotland Improvement Service.
Head of Digital Dominic McManus said: "I am delighted that we've been recognised for this award which means a huge amount to the team.
"We were up against fierce competition in the public sector digital arena and this acknowledges all the hard work and efforts that have gone into developing Axiom which has transformed Subway operations moving to a paperlite system which is fully integrated, making life easier for staff and freeing them up to concentrate on customer service and making significant savings for SPT.
"Axiom has become an invaluable tool for staff and managers alike to monitor performance and get a picture of what is happening instantaneously at any given time, anywhere on the Subway."
SPT Chief Executive Gordon Maclennan said: "This is fantastic news, well done to Dominic and the team. There is no doubt that digital technology is transforming the way we work to be smarter, faster and more aligned across the business.
"I know the digital team is looking at more ways that we can move forward as a business and I look forward to what solutions they come up with next."