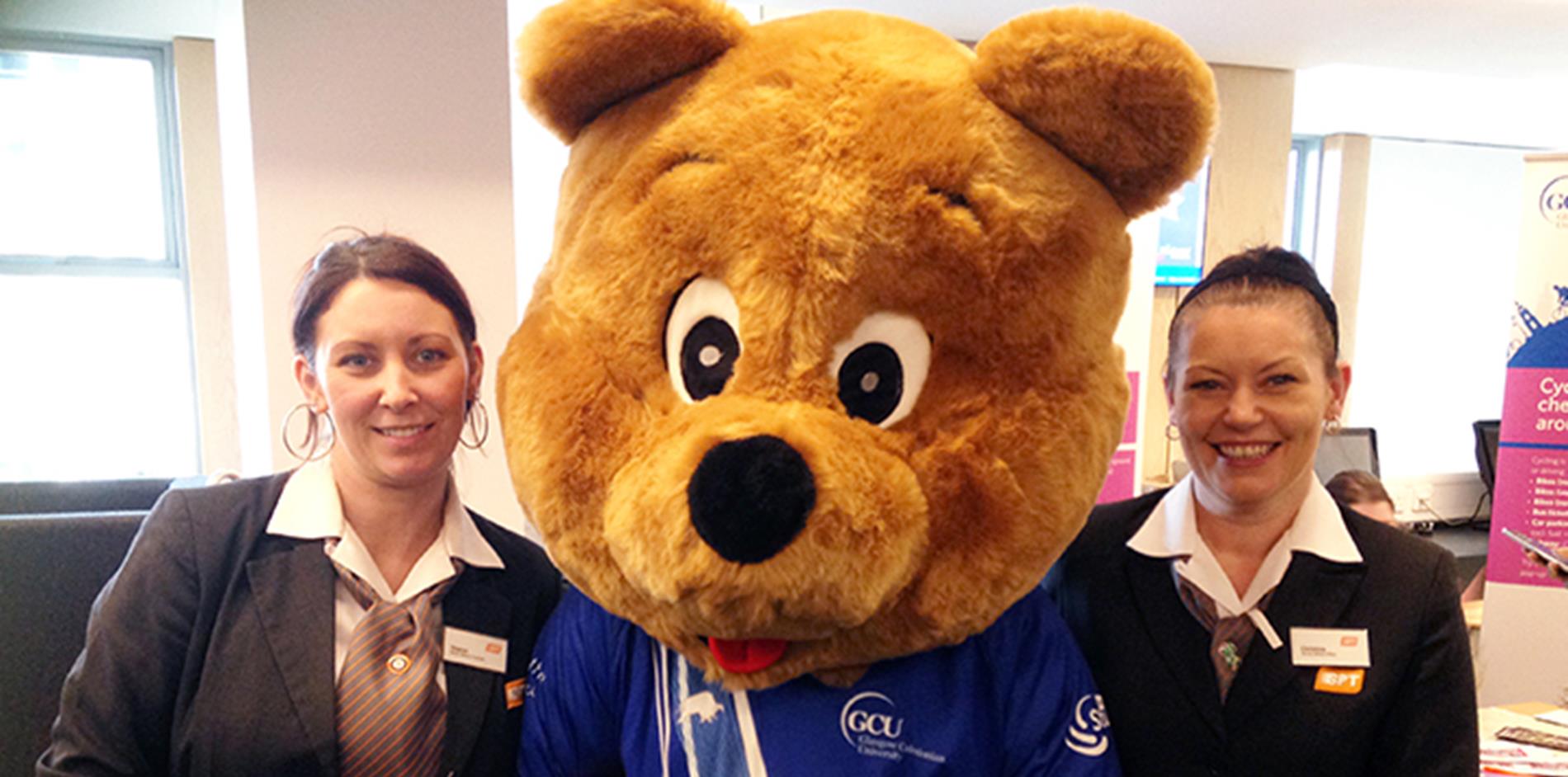 Passengers have been signing up to the SPT Smartcard at events across the city. 
Our registration team have been out and about explaining the benefits of using a Subway Smartcard to get around.  SPT staff members Christine Blair and Sharon Reid have been attending the Road Safety Event in George Square, chatting to staff, patients and visitors at the new Queen Elizabeth University Hospital and at travel fayres at both the University of Glasgow and Glasgow Caledonian University.
Christine Blair said:  "It's always great getting out and about to meet people and tell them about the Subway Smartcard, it's always more convenient to have your card at the ready, with your journey paid for in advance so you don't have to worry about carrying change.
The Subway is the easiest and most convenient way to get around Glasgow city and the Subway Smartcard saves passengers carrying cash as they can just top up their Subway Smartcard with money whenever it suits them.
It is a flexible option which allows you to store credit to use when you need it and you are always guaranteed the best Subway travel deal of the day.
It is also the most eco-friendly option as it is reusable, who needs the paper ticket when your new Smartcard can be topped up with credit, as often as you need too, and you can use your card as many times as you like.
The Smartcard is also convenient as Smartcard season tickets can be renewed at any Subway station or Subway ticket machine whenever you want.  It's also quicker so you should face fewer queues in stations, and you can zip round the Subway faster than ever.
It is also safer as if you lose your registered card as your details (and any remaining value) can be transferred onto a new one.
Once you're registered you also get to join the Upper Circle and take advantage of a range of exclusive rewards especially for Smartcard holders. Check it out at spt.co.uk/theUpperCircle.
If you are travelling outside the city, the ZoneCard is a flexible season ticket for unlimited travel by rail, Subway, most buses, and some ferries in the Strathclyde region. ZoneCard may be used wherever you see the ZoneCard logo.
Register for your Smartcard today at spt.co.uk/smart or follow us on Twitter @glasgowsubway to find our next registration event.
Alternatively, if you would like to organise a Smartcard registration event at your company or place of work, contact:  [email protected]