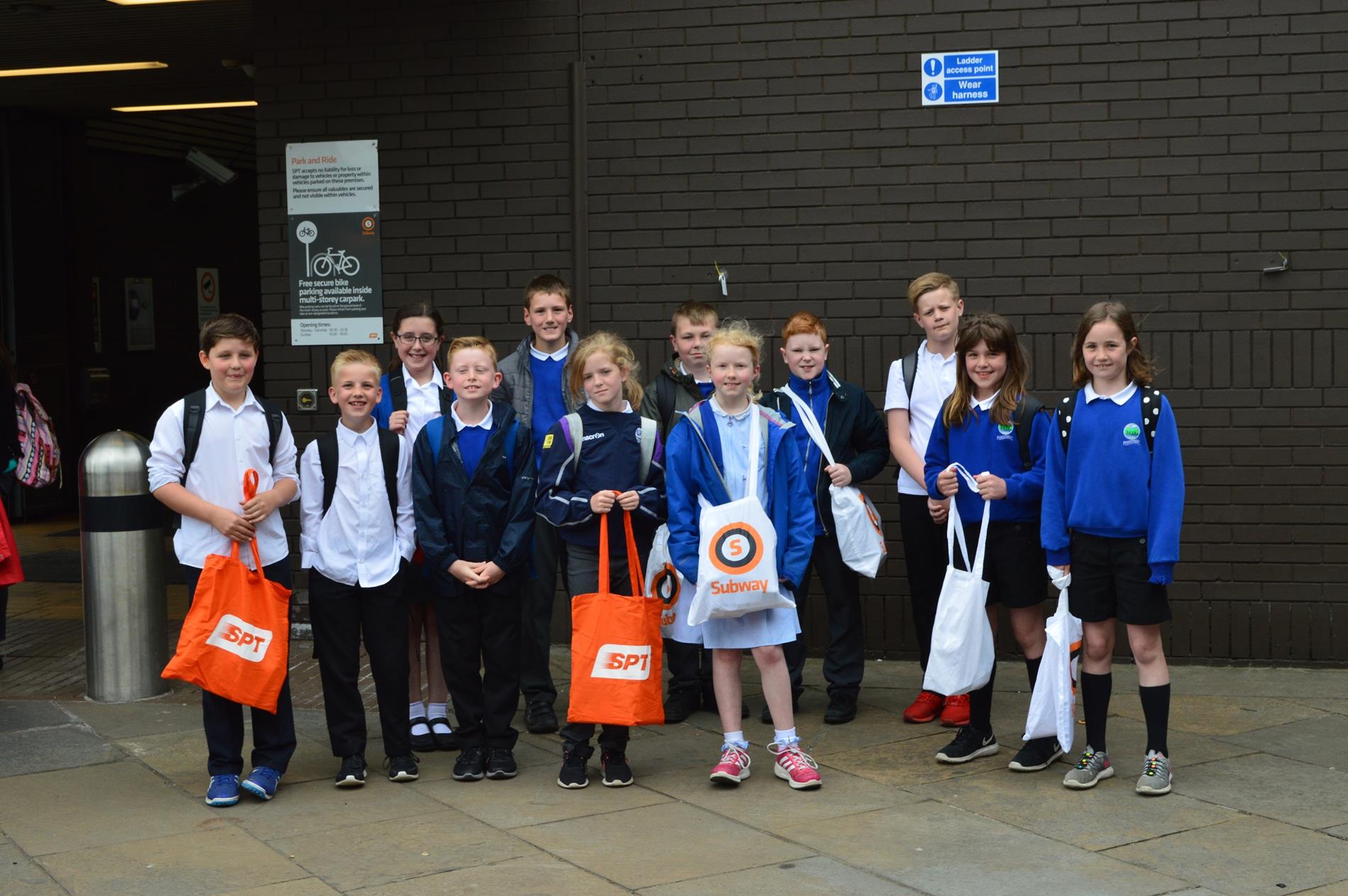 SPT's Round in Circles schools programme delivered in partnership with Glasgow Museums aims to "Bring Learning to Life", providing a unique opportunity for school kids to see how the Subway today has changed from the Victorian age.
The latest school to benefit from this fantastic opportunity is Fossoway Primary from Drum in Kinross who were welcomed by their own SPT guide at Shields Road Station before getting to experience a "shoogle" on Glasgow's Subway for themselves, and learning all about this exciting mode of transport.
The group travelled round to Partick before moving onto the Riverside Museum to look at our Victorian and wartime Subways. A dedicated learning assistant from the Riverside Museum talked to them about their journey on the Subway, inviting them to compare and contrast their experience of the Subway with what they've learned about the Subway from the Victorian era and from World War Two.  After that the school pupils were back on the Subway ready to test their knowledge on our fun-filled website.
The Round in Circles programme has been running for almost two years and was set up by marketing lead Hilary Kidd.
Hilary explained:
"This is an excellent opportunity for school children across central Scotland to find out more about the Subway and how it has changed through important periods in Glasgow's history.  It also helps them relate this to real life, imagining what life was like for ordinary people living through these important times in Glasgow's history."
To find out more about the schools programme, and how schools can take part visit:  http://www.glasgowlife.org.uk/museums/Documents/PrimaryFinal.pdf