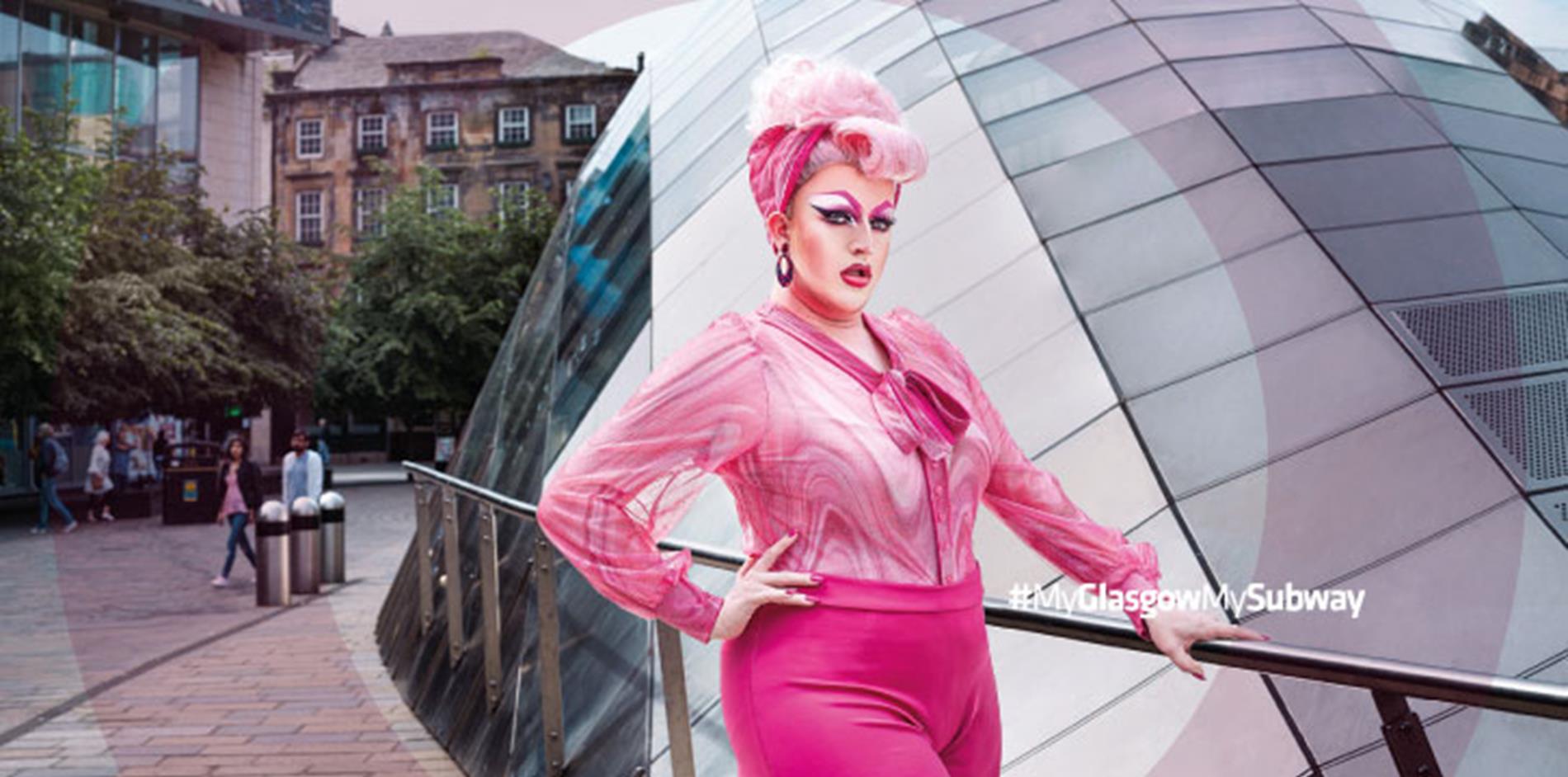 The next phase of the My Glasgow, My Subway marketing campaign has now launched.
Shifting focus from places to people, this phase of the campaign looks to seek out the characters we all know and love that make Glasgow the place it is. From the everyday to the extraordinary, Subway is open to everyone and allows people to continue to do what they do best - be themselves.
The campaign focuses on six key characters, each with their own unique story to tell but with every story resonating in the hearts and minds of all Glaswegians.
With a desire to show the real side of the Subway and the underground culture that our service nurtures, SPT's marketing team worked together with Communicorp to build a campaign unlike anything Subway has ever done before. Teaming up with real people, who use the Subway in their day-to-day life, it gives an honest view of both the people of Glasgow and our service which makes their lives so much simpler.
From a daring drag queen who uses the Subway to get home safe after his shows to the commuter who thinks Subway's quick and easy service is a lifesaver to the born and bred Glaswegian who's been using the Subway throughout his whole life - every single person who uses the Subway has a story. And SPT's marketing team is bringing them to life in this new campaign.
My Glasgow, My Subway launched on social media earlier this week and features prominently on Facebook, Twitter, and on Instagram.
Our new radio advertising campaign will also feature on Clyde and Capital Radio featuring six key characters familiar to Glasgow and on the Subway itself sharing their passenger stories and demonstrating how the Subway connects people and places together across our city. Adverts will also feature on Sky TV and STV.
Discover more at our new My Glasgow, My Subway microsite at: http://www.spt.co.uk/mysubway/