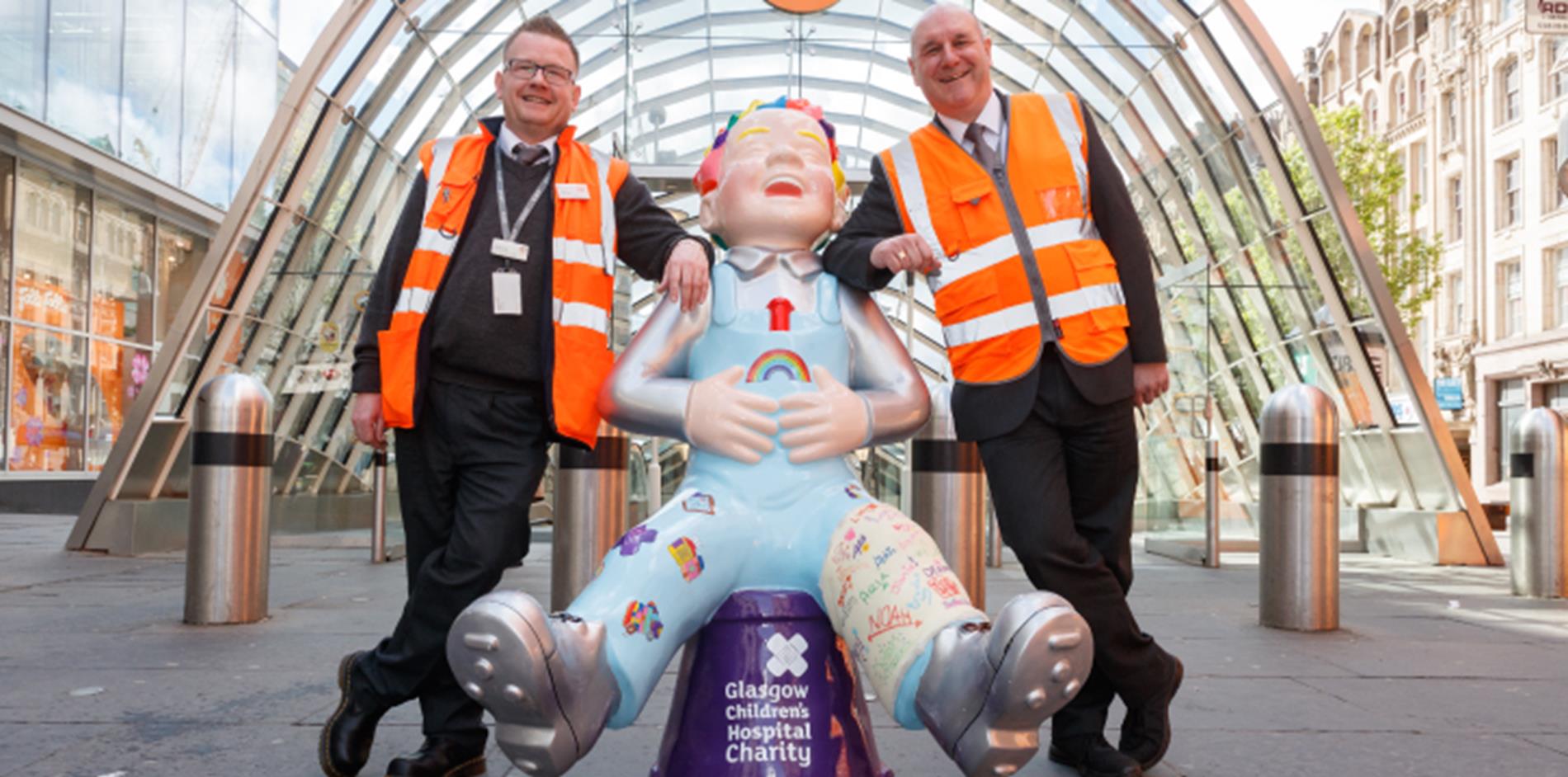 SPT is delighted to welcome one of Scotland's most recognisable and infamous characters to the Subway this summer.
Oor Wullie will be causing mayhem at St Enoch's station as part of Oor Wullie's BIG Bucket Trail – Scotland's first nationwide public art trail - which runs from 17 June to 30 August.
SPT chair councillor Dr Martin Bartos said:
"We're very much looking forward to hosting this iconic character in the Subway this summer and hope many visitors take this opportunity to come and see him in St Enoch's station and enjoy a trip on the Subway at the same time.
"While the trail itself will be a lot of fun, this is also an opportunity to raise awareness and funds for Scotland's children's hospital charities which do outstanding work every day to look after some of the country's most vulnerable children in hospital."
"SPT is very proud to support this initiative."
Oor Wullie's BIG Bucket Trail will see over 200 uniquely designed Oor Wullie sculptures take to the streets for 11 weeks this summer for the public to visit and enjoy.
Kirsten Sinclair, Chief Operating Officer at Glasgow Children's Hospital Charity, said: "We're absolutely thrilled that SPT is involved with Oor Wullie's BIG Bucket Trail. It promises to be a spectacular summer attraction for the whole country, and we hope as many people as possible will get involved with the trail.
"Thanks to SPT's generous support, we can ensure that the young patients at Scotland's busiest children's hospital receive the extra special care they deserve."