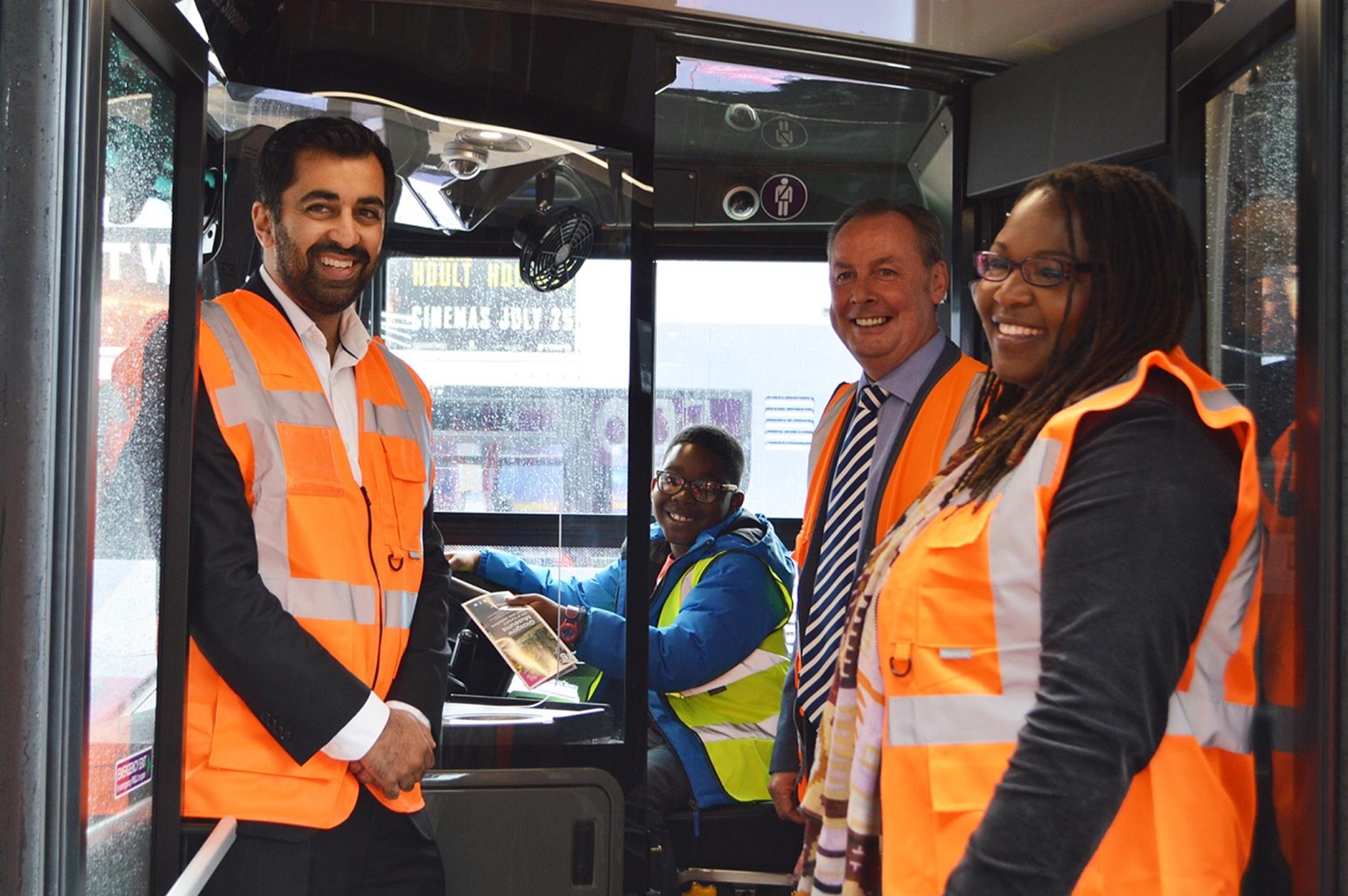 Buchanan Bus Station has been playing host to some special guests as Glasgow Pollok MSP and Cabinet Secretary for Justice Humza Yousaf visited the station earlier this week with a young constituent from his local ward.
Attending the visit with the Mr Yousaf was Kaylan Ngobeni, aged 7, who lives with autism has a very keen interest in public transport especially buses and has a particular knowledge of bus timetables.
Mr Yousaf said:
"I'm delighted I was able to accompany Kaylan on a tour of the bus station today. Kaylan's knowledge of buses is hugely impressive and it has been a pleasure to facilitate a visit which has brought this special young man so much joy."
Kaylan's mum, Eveline, added:
"Kaylan and I were so happy to be invited to Buchanan Bus Station. It has been a fantastic day out for Kaylan, who is really interested in this particular mode of transport."
Accompanying Kaylan and the cabinet secretary on their visit was SPT customer services and security manager Michael Ferrie.
Michael said:
"It has been an absolute pleasure to host Kaylan and his mum at the bus station today.
"Public transport is so important to the health and vitality of communities and local economies. It's great to see a person as young as Kaylan with such an extensive appreciation of the role buses play in our society."