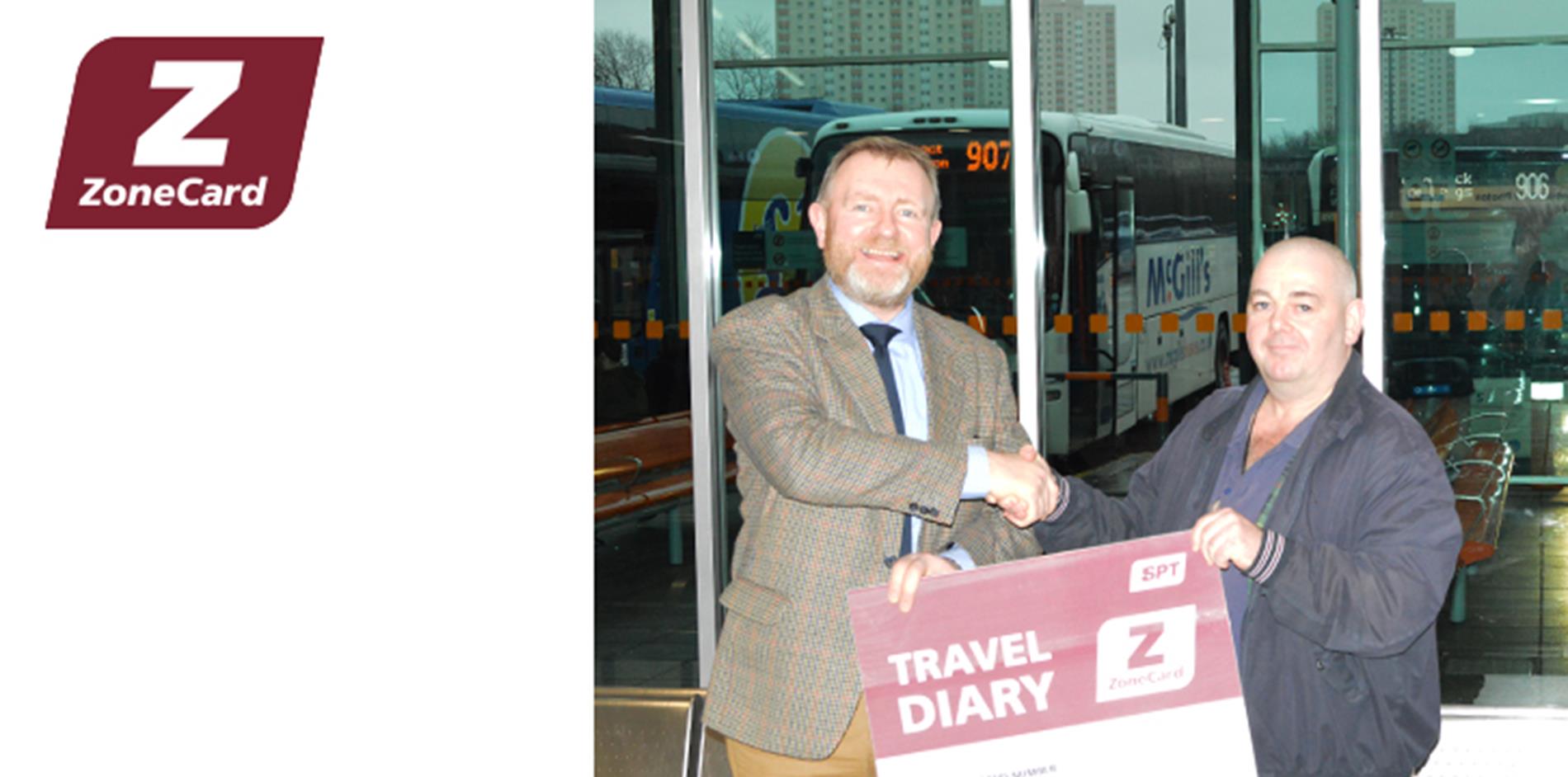 Port Glasgow man John Blair is celebrating after winning a year's free travel in SPT's ZoneCard survey prize draw.
John, a ZoneCard holder for more than six years, travels by train to and from Glasgow for work and regularly uses the bus to follow his local football team. Using a ZoneCard already provides John with significant savings but scooping the prize in the survey competition means he's now planning a trip a little further afield.
John said: "I've had a ZoneCard since I've stayed in Port Glasgow because it just makes sense due to how often and far I travel most days for work. It's great, because it lets you budget for all your travel at the beginning of the month.
"Now that I don't have to think about paying for it for the next year, I'm planning on using the money I save for my summer holiday. I don't know where I'm going yet but it'll certainly be warmer than it has been here recently!"
Twice a year, in Spring and Autumn, passengers are asked to complete a week-long travel diary detailing all journeys they make with their ZoneCard. The competition is open to all travellers purchasing or renewing a ZoneCard during the survey week, with SPT selecting a winner at random from all completed diaries.
John was presented with his prize by Ralph Roberts, Managing Director of McGill's Buses. He said: "It's great to hear that John makes use of his ZoneCard to regularly travel on McGill's buses as we're proud of the role we have to play in joining up communities. I'm sure he'll make good use of his prize and I wish him all the best in planning his holiday with the windfall.
"The fact he uses his ZoneCard for travel by rail and bus shows the benefits which the scheme has for promoting integrated multi-modal travel across Strathclyde."
All eligible ZoneCard holders who complete the survey receive a £7.50 voucher which can be redeemed against their next purchase.
ZoneCard is an operator owned, SPT administered, multi-modal ticket offering unlimited travel throughout Strathclyde by bus, rail, subway or ferry from just £18.50.