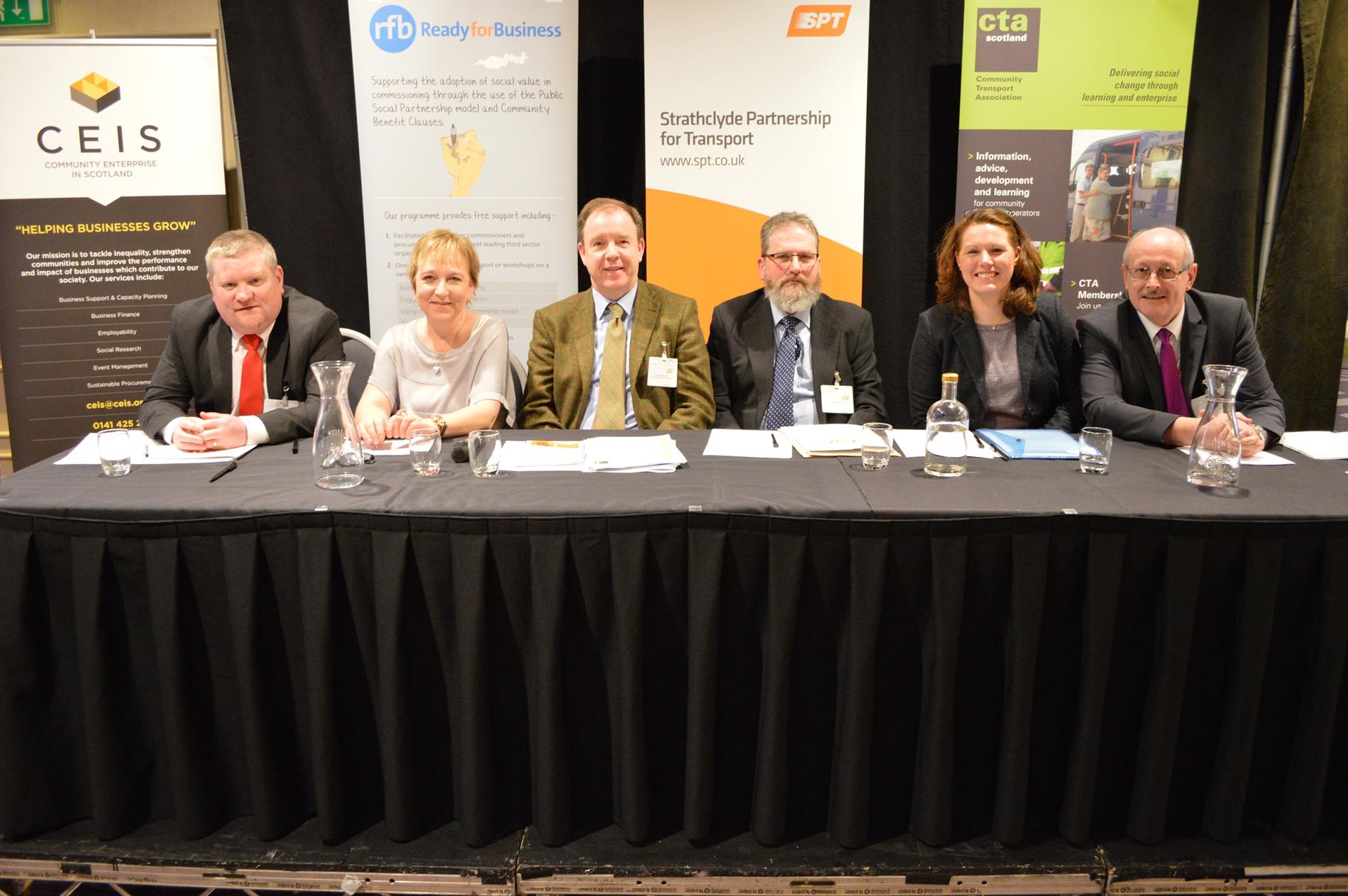 SPT's first conference on the role and future of public social partnerships attracted much support and praise from many organisations working in providing social transport.
The event held in Glasgow was attended by the Cabinet Secretary for Communities, Social Security and Equalities Angela Constance who praised SPT's innovation through social partnerships and developing the Public Social Partnership (PSP) model.
The Cabinet Secretary said: "The community transport service is invaluable, assisting those who face barriers get from A to B.  It is a crucial part of our communities. "
The PSP model takes a person-centred approach to designing services, better joining up journeys and responding to the needs of service users.
One of the key partners in delivering many of the projects across Scotland is the Community Transport Association which helps 100,000 users each year and works with 2500 volunteers from 250 transport providers working in the community.
The aim of the conference was to link with groups to discuss ways we could develop a national approach for the PSP model.  A successful PSP model relies on clarity of purpose; but most importantly that partnerships be built on confidence and trust, and take the time to develop properly.
Speakers at the conference agreed that, done right, the PSP model is helping break down barriers and design services that are needed so they will be used in communities by communities.
One area benefiting from developing better community transport is Dumfries and Galloway which is looking at a number of social solutions to deal with transport issues in some of their most disadvantaged communities.
Community transport is about developing transport for all, not just the elderly or disabled but also ensuring the young also have access to transport options.
Following the feedback from the breakout sessions, there was clear support for a national community transport Public Social Partnership, believing this would help drive standards and develop greater co-ordination amongst the groups. However, there must remain a key focus on local input to ensure local needs remain the priority.