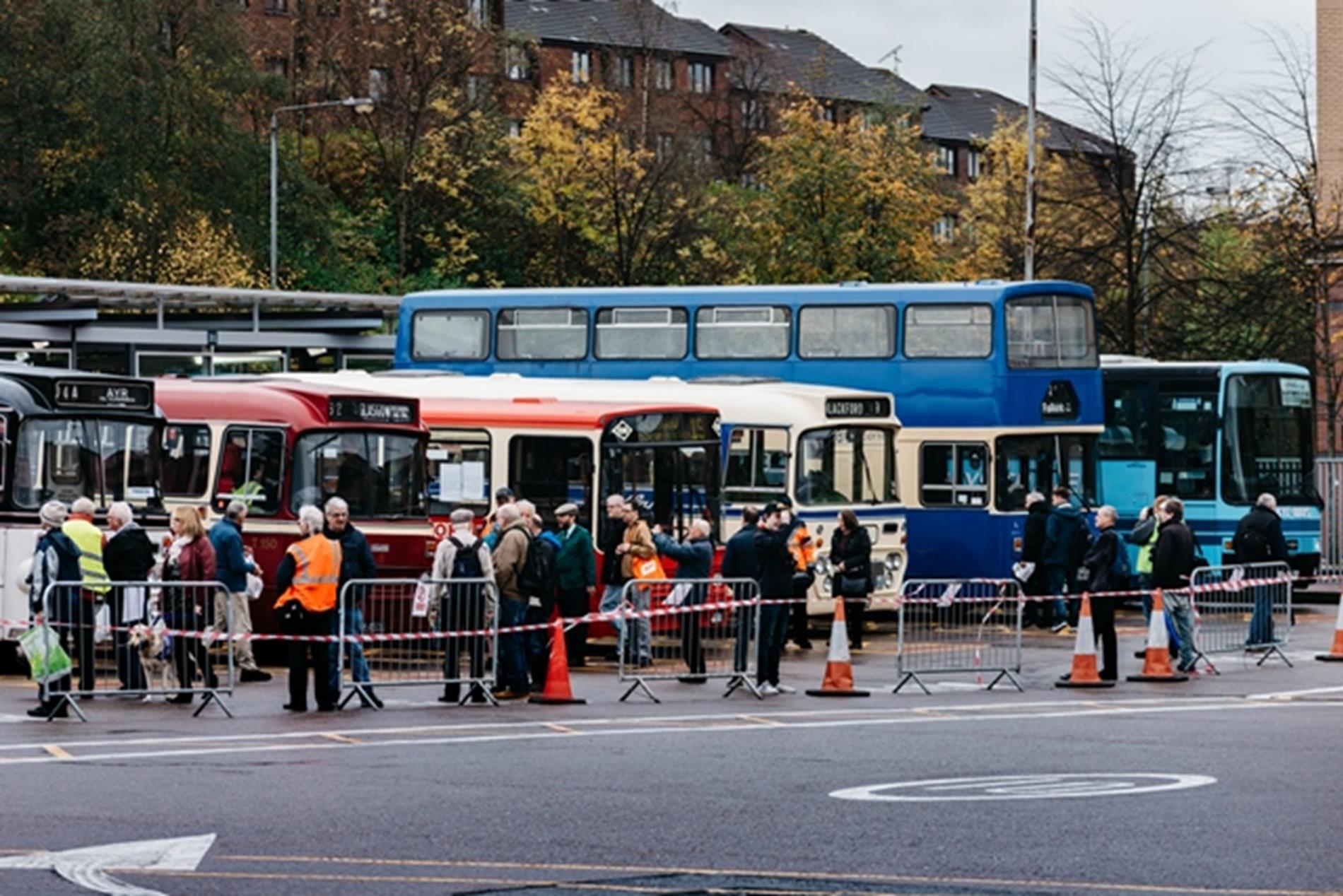 SPT's first ever Vintage Bus Fayre at Buchanan Bus Station has proved a huge success, offering almost a thousand visitors the opportunity to view and get close to a number of vintage buses which used to travel through the streets of Glasgow and beyond.
Some of the models on display, courtesy of Glasgow Vintage Vehicle Trust and some private owners, included a Leyland Titan - more commonly known as 'a Wee L', a Leyland Leopard, and a Bristol Lodekka.
Visitors were able to hop off and on the buses while reminiscing about the good old days, and many enjoyed introducing some of our younger visitors to these fantastic vehicles.
With a full collection of stalls, there was every opportunity to view and buy bus memorabilia including a full range of some of the most popular model buses.
Customer service and security manager Michael Ferrie said:
"It was great day out for all the family and I would like to thank all those who took part, to all our bus owners and our many visitors.  We look forward to seeing you again next year!"