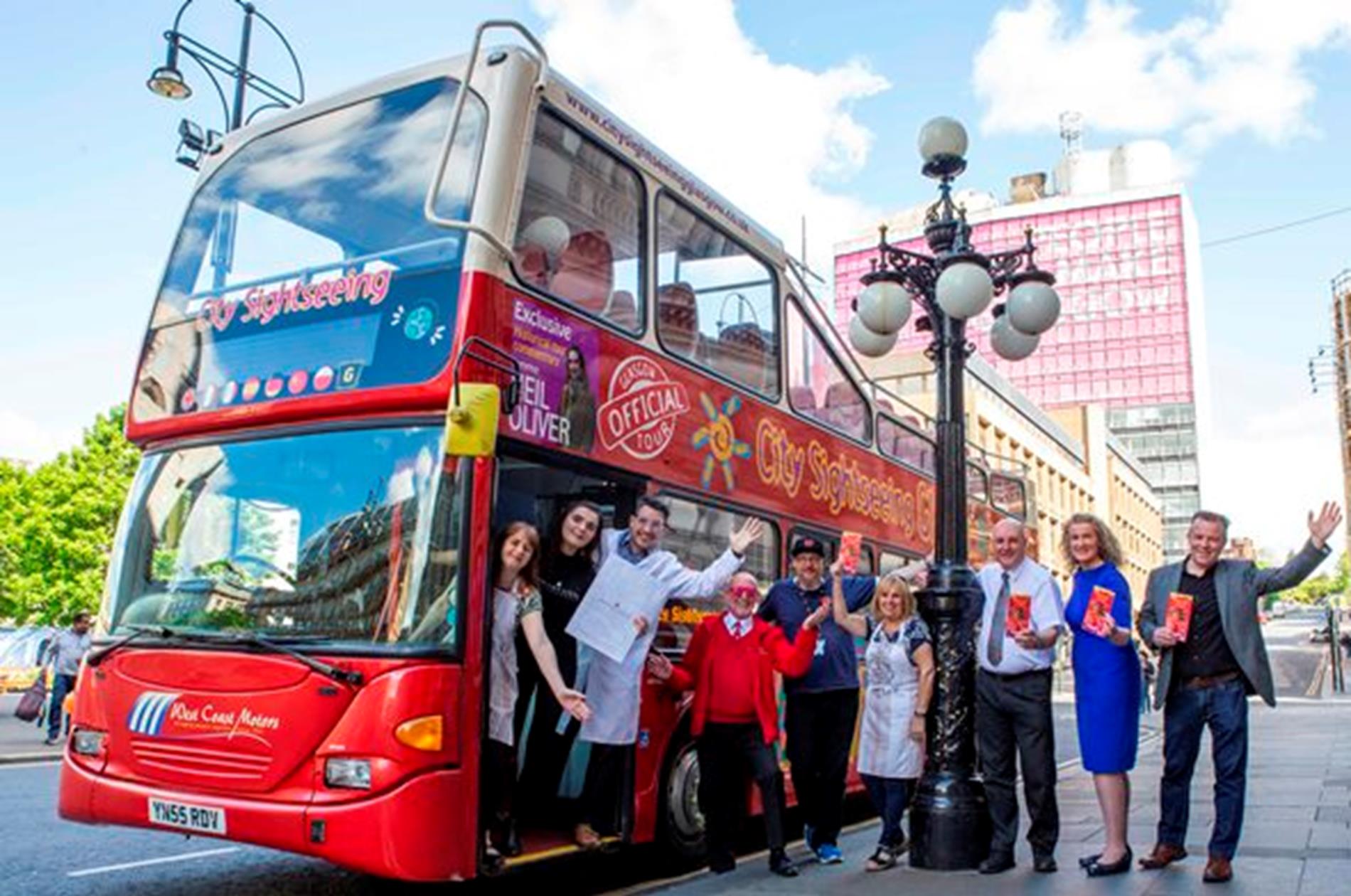 SPT has joined forces with City Sightseeing Glasgow so you can explore Glasgow with unlimited travel on the Subway and the fantastic open top tour.
City Sightseeing has also announced that it will soon be extending its service into the evening to showcase Glasgow at night. A number of evening journeys will be added to its tour from 1 July to 1 September.
SPT Subway Operations Manager David Christie said:
"SPT is proud to support City Sightseeing Glasgow's extended summer opening hours. City Sightseeing and Glasgow Subway are working together over the summer and beyond to offer visitors the chance to explore Glasgow with unlimited travel on the Subway and open top tour. We hope this ticket will offer the best value for visitors hoping to uncover Glasgow's gems."
City Sightseeing Glasgow operations manager Richy Graham said:
"This summer looks to be a busy one for the city and our tour plays a key role in providing visitors with a simple and easy way to explore and enjoy Glasgow.
"We hope by extending our tour times and working in partnership with other businesses and transport providers, it offers and encourages visitors, some maybe only here for one night, to simply hop on the bus and make full use of the fantastic array of eateries and special events scattered around the city."
The joint Subway and City Sightseeing ticket is just £10.50 per child and £19.50 per adult. There is also a family ticket which offers great value at £45.50.
To purchase or find out more visit City Sightseeing Glasgow.