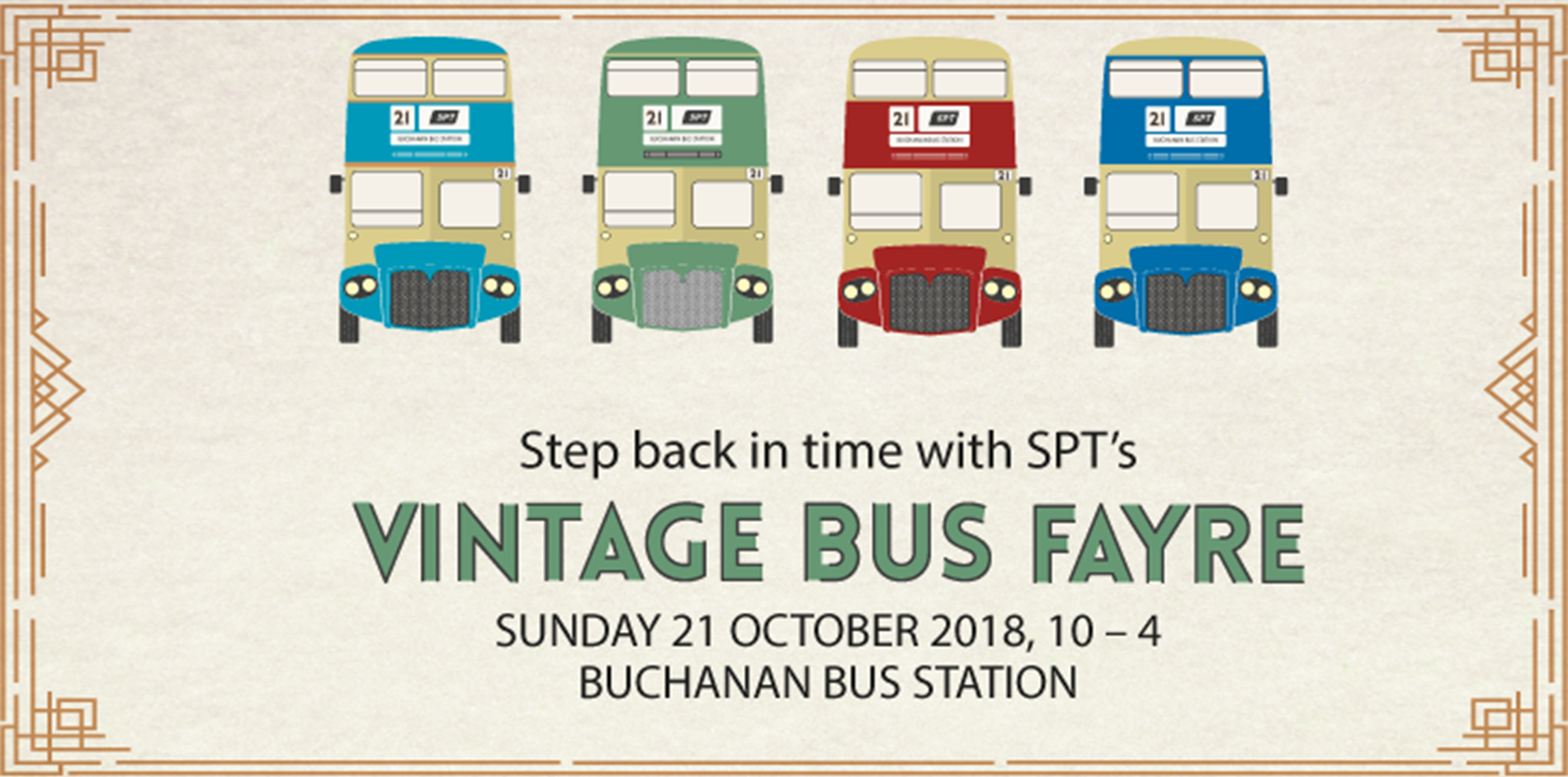 We're taking a trip down memory lane as we host our first Vintage Bus Fayre on Sunday 21st October. Buchanan Bus Station will be transformed as an array of buses dating from the 1960's right through to the 2000's will be on show.
For the first time, you can get up close and personal with vintage models which used to be seen through the streets of the city and beyond. Models on display, courtesy of Glasgow Vintage Vehicle Trust, will include a Leyland Titan; more commonly known as 'a Wee L', a Leyland Leopard, and a Bristol Lodekka. You'll be able to hop off and on each whilst reminiscing about the good old days.
There will also be a collection of stalls giving you the chance to view bus memorabilia and the ever so popular model buses.
Perfect for the generations who are familiar with the vintage models as well as a great day out for the kids, it's a day the whole family can enjoy!
The fayre is free and will run 10-4pm on Sunday 21st October at Buchanan Bus Station.
See what's in store in our video below....