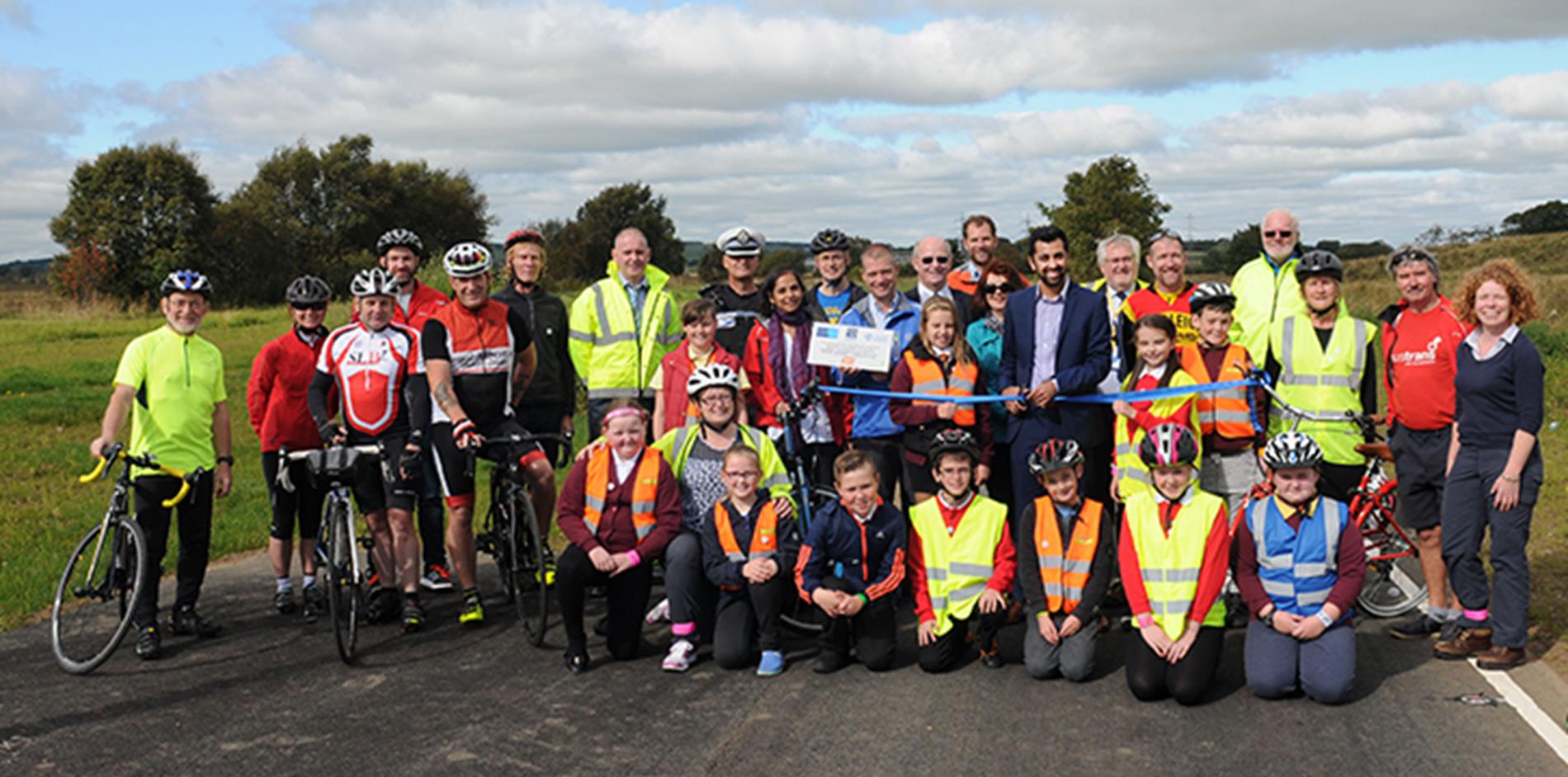 Cyclists can now travel on a direct route from Glasgow to Gretna following the official opening of the key final section, thanks to joint funding from South Lanarkshire Council, Sustrans, Strathclyde Partnership for Transport (SPT) and the Scottish Government.
The National Cycle Route 74 is five kilometre stretch of the B7078 dual carriageway (the old A74) which converted the southbound carriageway to a traffic free cycle and walking route leaving the remaining northbound carriageway for all other vehicles to use.
The newly opened section runs from Lesmahagow to Happendon services, and for the southern 1.3 kilometres of the route, an existing footway will be widened making it suitable for both pedestrians and cyclists.
The aim of the national cycle route is to encourage as many people as possible to take up cycling, regardless of age or ability.
SPT vice chair Councillor Denis McKenna attended the opening of the route with transport minister Humza Yousaf, representatives from South Lanarkshire Council and Sustrans. They were joined by schoolchildren from Blackwood Primary School, Coalburn Primary School, representatives from Cycling Scotland, Police Scotland, Royal Albert Cycling Club and Strathaven Bike Town.
Denis said: "We are delighted to have worked in partnership with the council, Sustrans and the Scottish Government to ensure the completion of the National Cycle Route 74. This is an innovative cycle route which has been a significant investment for SPT and I am sure it will be well used by many enthusiastic cyclists."