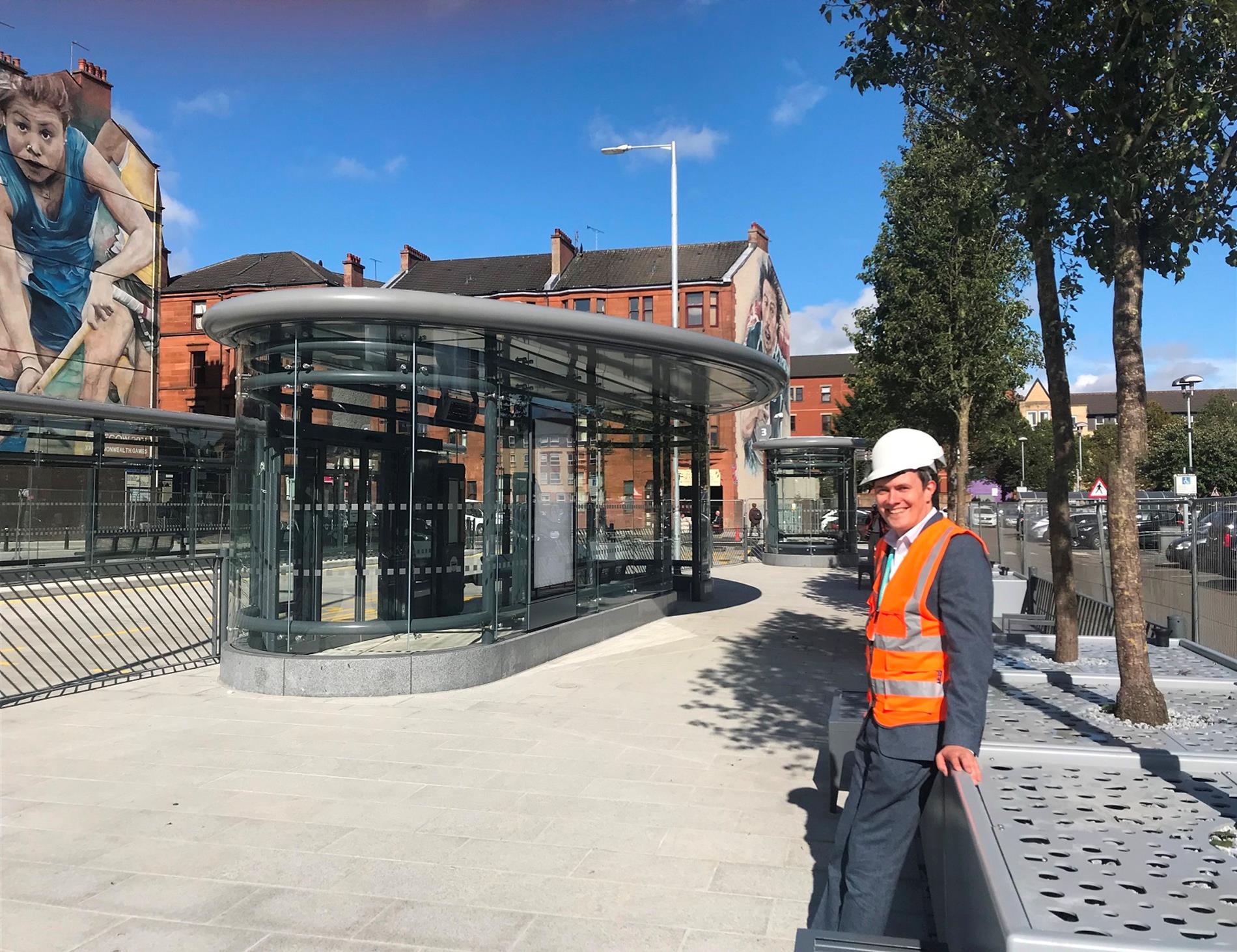 Work on the redevelopment of Partick Bus Station is now complete with the first buses due through the new station on Sunday 2 September.
The £2.5million refurbishment of the bus station has seen an increase to the number of bus stances accompanied by improved waiting areas for passengers with integrated lighting, CCTV, seating and Real Time Passenger Information (RTPI) now available for passengers.
The new design also allows a much better flow of traffic through the Interchange, segregating bus operations away from other vehicles, and separating pedestrians away from the bus manouvering area.
SPT Chair Councillor Dr Martin Bartos said:
"Partick Interchange is an important integrated transport hub for West Glasgow serving one of Scotland's busiest and most densely populated areas. SPT investment in Partick and the new facilities will significantly improve the bus passenger experience.
"Improvements include the bespoke high quality shelters which provide proper protection from the weather, real time passenger information displays, CCTV and improved LED lighting. Improved provision for wheelchairs, alongside high kerbs for level entry to the buses, reflects our wish that the station is accessible to the whole community.
"We are also introducing a new design of bus stance information which we hope, with operator cooperation, will roll-out across the whole of the Strathclyde area.  This is designed to replace the often confusing or inconsistent mixture of information. It's currently a work in progress involving a lot of hidden improvements including how transport data is managed but our aim is to roll out to bus stations and then across the wider network once systems are fully in place."
Passengers using Partick Rail, Subway and Bus facilities have increased considerably over the last couple of years with the Glasgow Harbour and Clyde waterfront development, as well as the opening of the Queen Elizabeth University Hospital.
Partick Interchange is used by approximately 2.8 million rail passengers and just under 1 million subway passengers per year. The bus station patronage has experienced significant increase in recent years with up to 42 westbound bus services per hour using Partick at peak times.
The new layout of the station incorporates a 'Drive in, Drive Out' style arrangement and will accommodate six stances in total.
The new station will also include significantly enhanced passenger facilities, including the following features:
High quality bespoke shelters with improved weather protection
Real Time Passenger Information displays
High access kerbs for level entry access to buses
Provision for wheelchairs
Improved LED lighting
Public address system connected to bus control
Seating
Improved safety features
Improved public realm
Pictured: SPT Chair, Councillor Dr Martin Bartos at the new look Partick Interchange bus station.