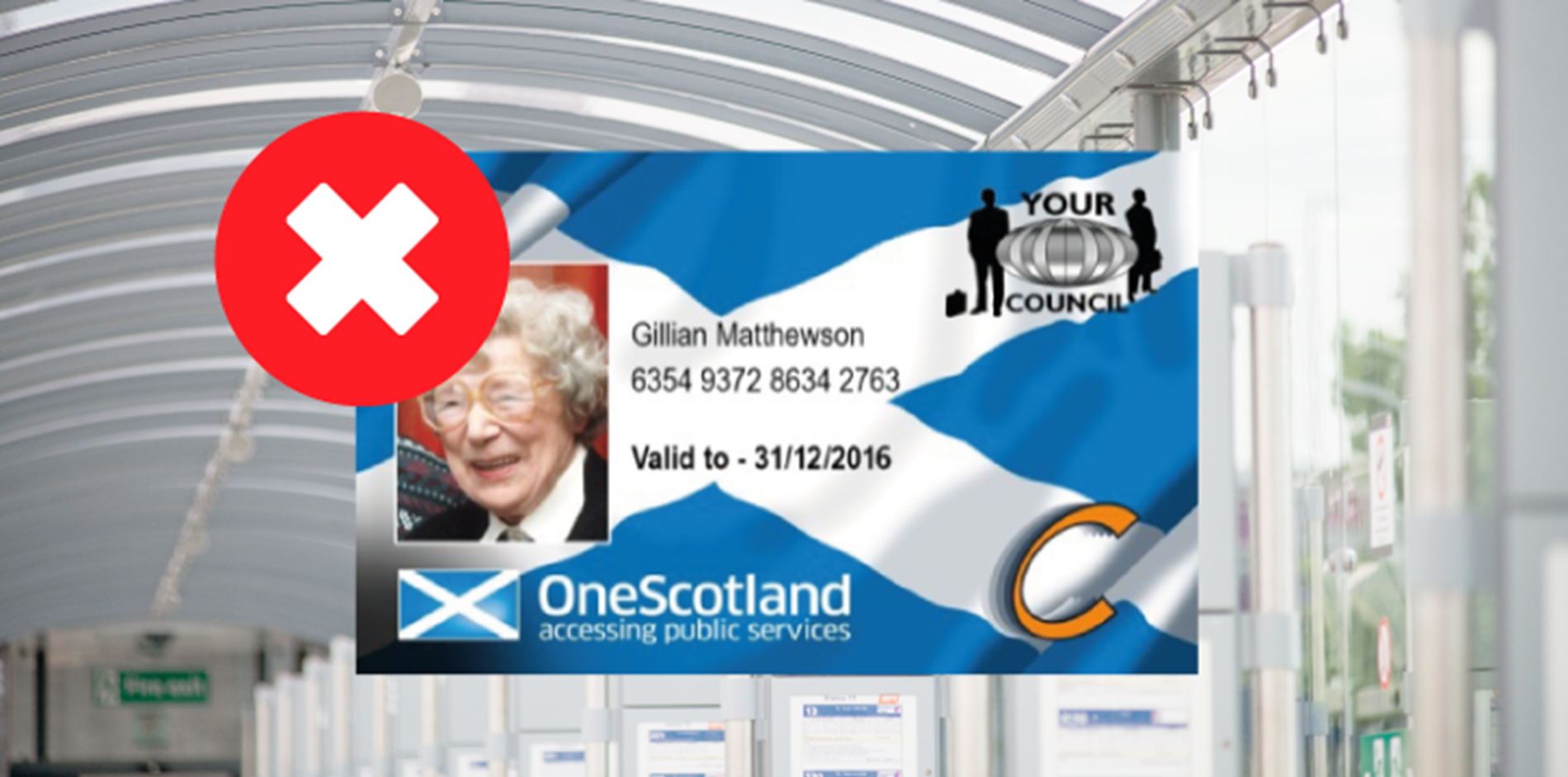 Councils across Scotland are currently replacing the National Entitlement Cards which are used for concessionary travel for anyone aged 60 or over, or anyone who has received a card on grounds of disability.
All the current OneScotland cards are being replaced and after 31 December you will no longer be able to use these cards.
Instead you will be issued with a new style card which will have either the mygovscot or the saltirecard logo replacing the OneScotland logo. Both card designs are valid for travel and will be accepted by bus operators from the beginning of 2017.
New cards:


Even if your OneScotland card is not due to expire for several weeks, new cards are being sent to everyone in advance of this and once you receive your new card you should start using it straight away and destroy any old bus passes now to avoid confusion.
You will notice that the new style over 60s card no longer has a valid to date. This means it is now a card for life. Cards issued on the grounds of disability will continue to display a "valid to" date.
If your most recently issued card has the mygovscot logo or the saltirecard logo, then you already have the new card and will not need to get it replaced.
If you have not received a replacement card call the number on the back of your OneScotland card to request a replacement.
If you try and use your OneScotland card after 1 January 2017 it won't work and you may be asked to pay the fare.
Make sure you have the right card now, for more information, tel: 0141 333 3211 or email: [email protected]