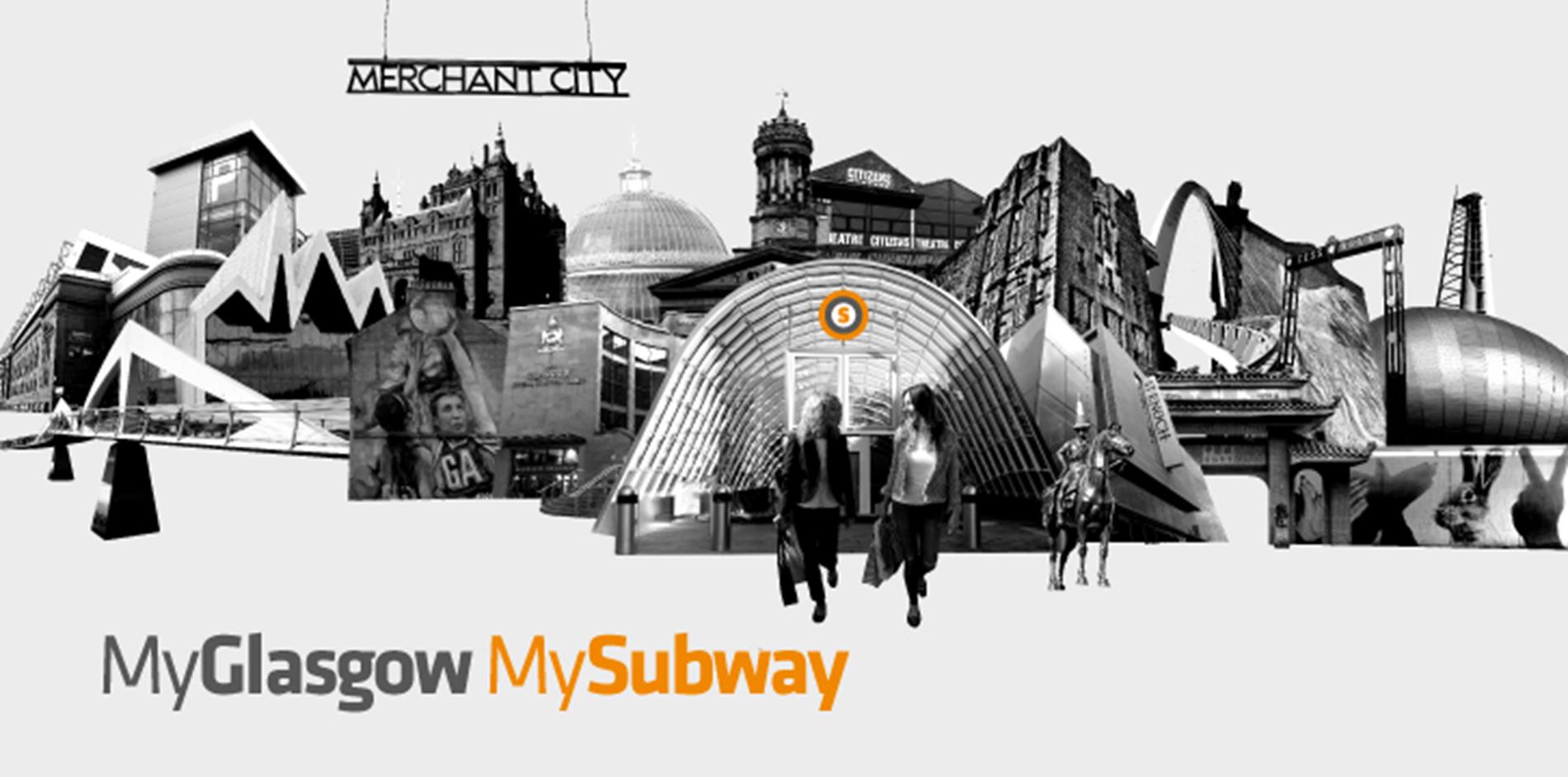 A new Subway marketing campaign by SPT aims to connect people to the Subway and encourage them to tell their stories about what the Subway means to them.
My Glasgow, My Subway launched on social media earlier this week and features prominently on Glasgow Subway Facebook and Twitter using @GlasgowSubway, and on Instagram.
Our new radio advertising campaign will also feature on Clyde and Capital Radio featuring passenger stories demonstrating how the Subway connects people and places together across our city.  Adverts will also feature on Sky TV.
SPT Chief Executive Gordon Maclennan explained:
"The Subway has been an essential part of Glasgow life for more than 120 years, despite the many changes ahead as we continue to modernise the entire system for the 21st century, we remain committed to providing a reliable, fast, and safe mode of travel for passengers.
"We carry about 40,000 passengers a day, not just from Glasgow but from across the Strathclyde area, when people travel by bus and train into the city and then complete their journeys by Subway to work and university, or for shopping and leisure.
"We're also a first stop for tourists and visitors who want to experience the quickest, easiest and most convenient way to get around the city.  It's a lot of people every day, all travelling with a different purpose and we'd like to know their story.  What's their favourite thing about the Subway? What's their first memory?
"For me, I remember travelling on the Subway as a student, back in the 1960s, with the old metal trellis gates that you had to slam shut. I thought it was a great system, though that was before the last modernisation in the 70s.
"Despite all the changes happening during this current modernisation, we are sure people will still feel connected to the Subway, and take pride in it.  It is a unique system, and working to keep it going has many challenges.  With the new trains, signalling and control centre planned, the Subway will serve passengers for another 40 or 50 years and we want even more people to feel a connection to it.  For many it's not just another mode of transport but something quite special.
"We hope people will be encouraged to join in and share their photos, memories and ideas for the Subway and be a part of this innovative and exciting campaign."
Passengers have already been uploading their photos the Subway's Facebook, Twitter and Instagram accounts using #MySubway
Discover more at our new My Glasgow, My Subway microsite at:  http://www.spt.co.uk/mysubway/