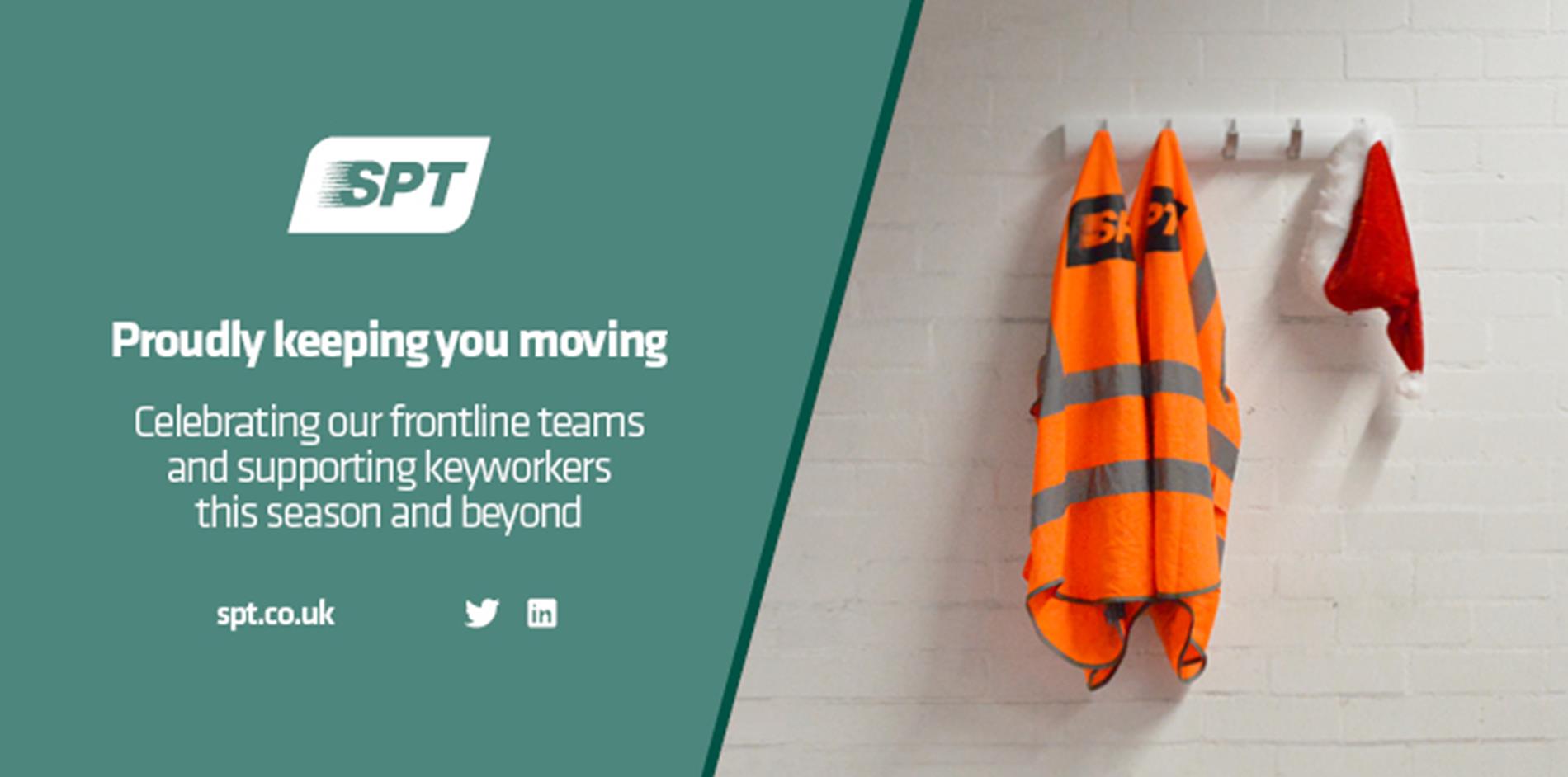 There may not be a festive bubble or even a bauble in sight this year as we launch our seasonal campaign but worry not!
We haven't gone completely Bah Humbug or forgotten all traditions. For example, we have remembered that Christmas time is often the time of year when every city needs a Superhero to save the day, save the population, save the city and generally keep everybody safe and well...
As traditionally this is the season to give thanks to those around us we recognise them for making sure that all those who must continue to use public transport for necessary travel, are able to do so safely, and with little disruption.
Now we kind of liked the idea of a real life Superhero flying through our Subway tunnels as we all sleep. But social distancing rules meant that we had to leave room for our PWay who work to maintain and keep our tunnels all year round so sadly we had to think again. Undeterred we still wanted to showcase our very own heroes and frontline teams who have worked so hard this year to keep everybody safe. It's a great time of year to reflect so when better to celebrate everyone who has been helping to save lives, fight infection and protect our passengers each day and throughout the pandemic.
No capes required either for our SPT Heroes in disguise over at buses too – only the mandatory high viz vests! These teams plus all those behind the scenes who have been working to keep school transport going, ensure vehicle compliance, procure and pay suppliers, keep contracts on track and so on… always going that extra mile to make we continue to deliver services to those who need it most.
In summary, this season we can proudly boast an entire team of Superheroes, right across bus, Subway and our support services who have been adapting to different working environments and getting to grips with remote operations. Everyone at SPT stepped up and made a real life difference as we faced unknown challenges, and for that we wanted to make sure we recognised them in this very specific campaign.
So for this year only there may be more than one Superhero in town…
We'd love to hear what you think of our campaign so pleased drop by our social media pages to leave your feedback. Or perhaps you would like to spread a little festive cheer and share your very own Superhero story with us.
How we're responding to the pandemic
Find out the steps SPT is taking to keep your journey COVID-safe.