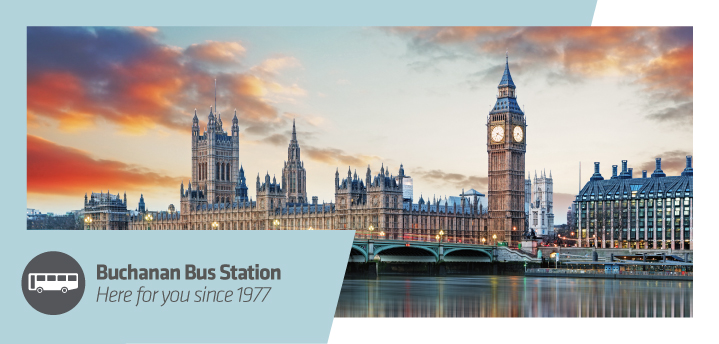 Plan your next escape from Buchanan Bus Station
With over 8000 weekly departures, your next getaway awaits...
All aboard
SPT know that buses are a vital element of public transport in Strathclyde. We run a number of bus stations – Buchanan, East Kilbride, Greenock and Hamilton, provide accessible public transport and help keep communities connected when there are no commercial services.
Key information
Find everything you need to know about SPT subsidised bus services here.
Start here and end at your new favourite place.
Whether it's a seaside escape, or an action-packed city break, your new favourite place is just a stop away.

More Bus information
If you have lost something in the bus station, email [email protected] or phone 0141 333 3653 (operating hours are 08:00-17:00 Monday to Friday).
For property lost on a bus or coach, please contact the relevant operator.
All items (with the exclusion of perishables) are sent to the Custodiers Department (Police Scotland).
Address: Jocelyn Square, Glasgow, G1 5JU (Off the Saltmarket)
Email: [email protected]
Telephone: 0141 532 2667 / 0141 532 2468 / 0141 532 2609
Opening Hours: 09:00 to 17:00 Monday to Friday (Closed on Public Holidays).
If you're an elderly or disabled resident in the Strathclyde region find out how you can save money on public transport with the National Entitlement Card (NEC). 
SPT manage more than 3,300 bus shelters and around 11,300 bus stops. SPT is not presently responsible for any bus shelters in Argyll & Bute or Renfrewshire.
SPT is responsible for providing and managing school transport contracts on a day-to-day basis for 11 councils in Strathclyde.
Learn more about our Framework for Supporting Local Bus Services